Institutional Insights ~ Aussie exports setting records in the global rush for energy
Malcolm Kazal, Institutional Sales, discusses how Australian exports are set to hit records, as the world rushes to meet energy demand.
We are currently witnessing the Australian resources sector take full advantage of the commodities shift stemming from heightened geopolitical risk from the war in Ukraine.
Australia has primarily shielded itself from volatility shocks due to its heavy exposure to commodities, which have been well supported by the rally in metals, bulks, and agricultural prices.
When speaking to AFR, Clinton Wong, Co-head of Equities at UBS said:
"The net buying of commodity stocks by international investors has been at one of the highest levels we've seen in a long time. Australia has a considerable commodity exposure through energy, bulks, base metals, and chemical metals, and it's a market that global funds like and understand – it's a stable and deep market."
The Russian invasion of Ukraine has forecasted to send Australia's mining and energy exports well above $400B, on track to hit a record of A$425B in the year leading up to June 30th, 2022. This has been revised up by 12% from the last December estimates. Further from this, we can expect exports to drop to AUD$381B.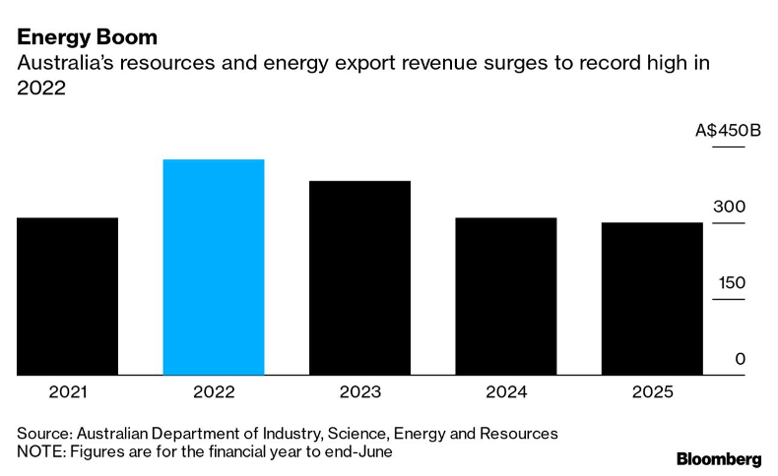 Source: Bloomberg
According to the Department of Industry, Science, Energy and Resources, "high prices and good volume growth are driving a new surge in export earnings, and energy shortages appear set to lift Australian resource and energy export earnings to record levels in 2022".
An unexpected surge in coal prices can also be seen, primarily used to make steel and coal, powering electricity and LNG prices. However, prices for coal and LNG are likely to fall noticeably after 2022 as global supply rises and demand growth moderates. The Australian Resources and Energy Quarterly Update indicates demand for coal and LNG will diminish over time. Continued efforts to reduce emissions will come back into focus as soon as security around energy can be guaranteed.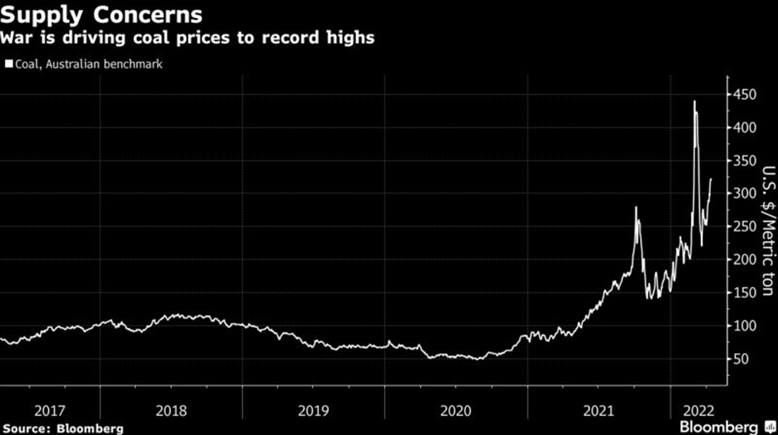 The Australian Government has forecast growth in demand for metals like copper, aluminium, lithium, graphite, and nickel. As global electric vehicle sales surge, supply will not be able to match demand, leading to further price increases for commodities such as nickel and cobalt. Meanwhile, energy export volumes are forecast to show only nominal growth during the outlook period as record-high prices adversely impact near-term demand.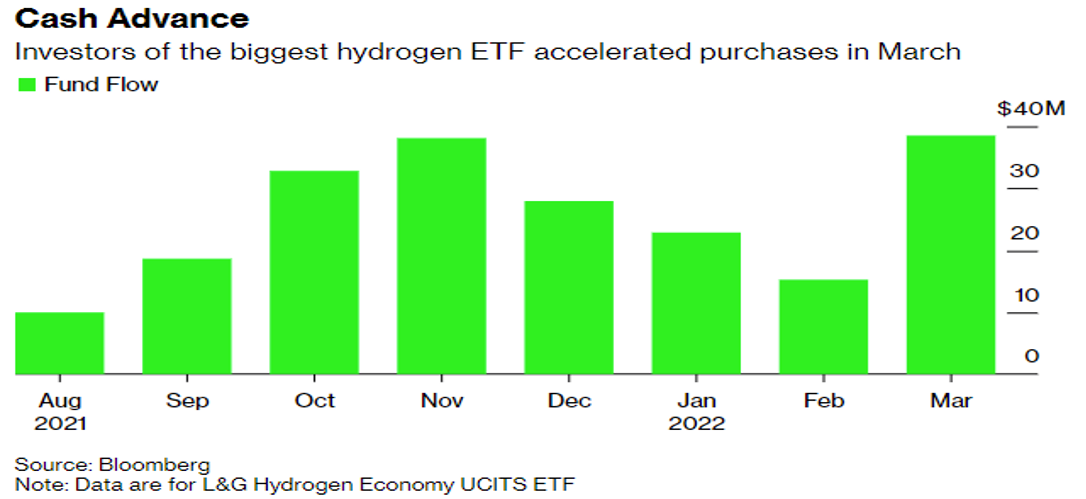 Moreover, there is a continuation in demand for hydrogen. As Europe scours for fossil fuels in the near term, the push away from Russian natural gas leads to billions of dollars in new agreements for a low-carbon hydrogen market. The need to substitute hydrogen for fossil fuels in manufacturing, transportation, and heating seems to be the goal for growth in this space. Before Russia's invasion, interest in hydrogen was climbing, primarily because of its possible climate benefits. But the war has expedited that push.
---
Summary
A continuation of this trend can be expected in the short term, as countries around the world rush to meet energy demands caused by uncertainty in Europe. The Australian Resources and Energy report notes the most immediate risk to growth is rising interest rates around the world challenging global economic growth. This is a situation that would dampen resources and energy exports forecasts moving forward.
Where to from here?
Trading equities is all about having access to the right investment opportunities and making decisions based on accurate, unbiased information. Often, this means hours of research on a daily basis, keeping up with several ASX announcements, understanding economy-impacting events and regularly consuming broader news updates. If you're not an equities trader by profession, then it can quickly become rather overwhelming, especially once you have built a considerable-sized investment portfolio.
Our Equities Trading team, backed by our independent research department is the ideal solution for said situation. Our clients receive access to exclusive investment opportunities, daily ASX research reports, our expert weekly outlook on the Australian markets and direct access to our equity traders.
Trading with Barclay Pearce Capital is about building long-term returns, trust, confidence and a mutually beneficial relationship.

Chief Investment Officer

Director of Trading

Equities Trader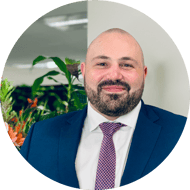 Trading with Barclay Pearce Capital ensures the needs of investors of all magnitudes are met by our highly skilled and attentive trading professionals.
~ Trent Primmer, Director of Trading, Barclay Pearce Capital.