Institutional Insights ~ Inflation Outlook
Our Equities Trader, Malcolm Kazal, discusses the outlook of inflation from an institutional perspective.
There are many reasons to believe that the type of inflation we are seeing is transitionary, and it certainly could be. However, it is quite high, and the numerous disruptions to supply chains seem to suggest they won't be disappearing any time soon. Monetary policymaker RBA Chief Lowe believes this current level of inflation is consistent with their target and has dismissed recent fears that inflation will begin to impact good prices across broader Australia, further stating
"While disruptions to global supply chains are affecting the prices of some goods, the impact of this on the overall rate of inflation remains limited."
However, the current challenge is trying to anticipate what the inflation environment will look like once these supply chain issues are resolved? Could we traverse back below or will the run continue? Federal reserve both at home and abroad will most likely be looking for an overshoot at the top of this energy cycle.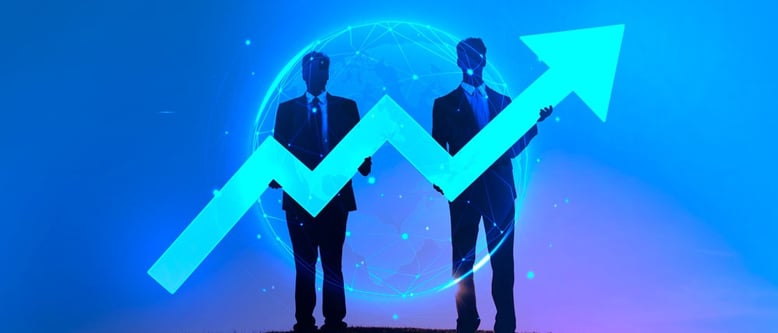 Shortfalls look to be here for a while as supply chain disruptions extend further for most natural resources as well, even affecting a recent spike in fertilizer prices. The reason we experience cycles in natural resources is that it takes time to ease these supply shortfalls' and bring about new resources. This possibly may take many months for supply to catch up and for pricing to trickle down. Fidelity International portfolio manager, Kate Howitt, suggests the real question is - "will prices stay elevated longer enough to catch into wage inflation as this would cross over as tight labour market conditions or employees pressuring for a pay rise to help cause an increase in living cost". This could lead to self-sustaining inflation that wage inflation may bridge the gap towards longer-term inflation. As many businesses tackle the challenges of higher prices whilst operating in a low carbon environment.
---
Bond Market Outlook
The most recent Federal open market committee meeting in the US in September has suggested a hike in rates was coming sooner than anticipated, shifting the paradigm of the inflation debate. Moving towards a flowing conversation on "Stagflation", which is characterized by rather slow economic growth and high unemployment which at the same time is accompanied by an increase in prices, the Federal Reserve is starting to commit to openly tapering back on the massive asset bond-buying possible as early as November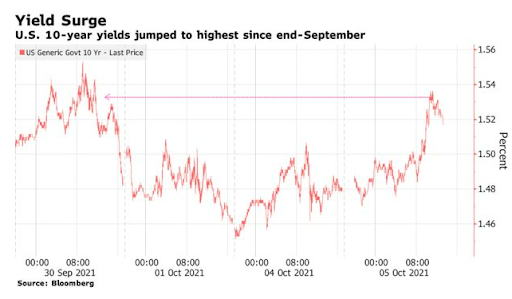 US treasury yields have pushed further stabilizing around 1.56% as rising energy prices have continued to spike stirred by inflation fears. The US 10 year is starting to ramp up in yield, currently up 0.037 broken out to 1.606%, continuing on an upward trajectory for the rest of the year. This will bring about further pressures on the tech sector.

Bloomberg Indicators explained:
"Working estimates of the bond market and inflation, through the gap between yields on fixed and inflation-linked bonds. Central banks watch breakevens very closely, as they are driven by experts with real money at stake."
Bloomberg data on the bond market, where majority traders make their most definite predictions of inflation, appears not to be too concerned about inflation in the near term, after a brief scare earlier in the year. "5-year breakevens topped at 2.75%, virtually matching their high during the 2008 oil price spike, but have been hovering around 2.6% for several months now. This is higher than they were at any point between 2010 and 2020, but does not suggest runaway inflation" . Moreover, forecasts for the years from 2026 to 2031 stand at 2.2%, so there is still confidence that the Federal Reserve will rein in inflation over the next five years.
---
Correlation Between Oil Prices and Inflation
Oil prices and inflation often seem to share a cause-and-effect relationship. As oil prices move up, inflation—which is the measure of general price trends throughout the economy—follows more aggressively in the same direction. The oil price continues to drive the prices of transport logistics currently. On the other hand, as the price of oil falls, inflationary pressures start to ease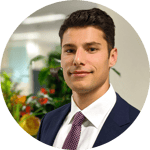 "The oil price continues to drive the prices of transport logistics currently. On the other hand, as the price of oil falls, inflationary pressures start to ease."
Malcolm Kazal, Equities Trader
Oil prices have reached old highs on Wednesday prices were - Brent crude $82.8(Bbl) up 1.5% overnight with WTI oil prices hitting 7 years highs currently at $79.2 (Bbl). With OPEC+ confirming it would stick to its current output policy as further demand for petrol-associated products rebounds, despite mounting pressure for some countries to boost production.
Commonwealth Bank of Australia's commodities analyst Vivek Dhar said:
"OPEC+ may inadvertently cause oil prices to surge even higher, adding to an energy crisis that primarily reflects very tight gas and coal markets."
---
Summary
One of the biggest shocks that we faced since was not only Covid-19 but the massive shutdown of the global economy completely altering what consumers spent their money on. Once supply chain disruptions dissipate and prices are finally moderated down it still may not be possible to achieve the Feds 2% target. One of the best outcomes would be that prices stay well elevated to trickle across to wage inflation, possibly achieving a more sustainable increase of inflation.
Where to from here?
Trading equities is all about having access to the right investment opportunities and making decisions based on accurate, unbiased information. Often, this means hours of research on a daily basis, keeping up with several ASX announcements, understanding economy-impacting events and regularly consuming broader news updates. If you're not an equities trader by profession, then it can quickly become rather overwhelming, especially once you have built a considerable-sized investment portfolio.
Our Equities Trading team, backed by our independent research department is the ideal solution for said situation. Our clients receive access to exclusive investment opportunities, daily ASX research reports, our expert weekly outlook on the Australian markets and direct access to our equity traders.
Trading with Barclay Pearce Capital is about building long-term returns, trust, confidence and a mutually beneficial relationship.

Chief Invesment Officer

Director of Trading

Equities Trader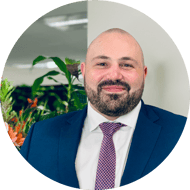 Trading with Barclay Pearce Capital ensures the needs of investors of all magnitudes are met by our highly skilled and attentive trading professionals.
~ Trent Primmer, Director of Trading, Barclay Pearce Capital.