Institutional Insights - WorleyParsons Limited (ASX: WOR)
Every week we publish a collection of investment opportunities for our clients and give our expert opinion and analytics about the Equity Markets.
---
Our Equities Trader, Malcolm Kazal, talking about WorleyParsons Limited (ASX: WOR).

WorleyParsons Limited (ASX: WOR)
Worley is an Australian engineering company that provides project delivery and consulting services to the resources and energy sectors with a key drive in sustainability.

WOR's most recent presentation demonstrates a constant flow of new contracts generated (almost two per month), subsequently allowing businesses to grow rapidly.
---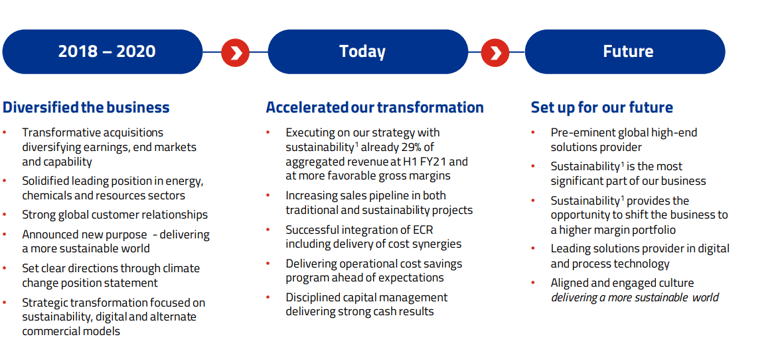 Worley's most compelling award win as of late has been the Netherlands 'green hydrogen hub' by Shell.

It supports the development of a new 200-megawatt electrolysis-based hydrogen plant in Rotterdam, Netherlands.


Once completed, this plant is set to be one of the largest commercial facilities in the world.
---
---
The Group's diverse activity within the industry has allowed it to grow continuously as it moves towards sustainability accounting for the largest proportion of its revenue.
The recent presentation released to the market is in-depth and focuses directly on the sustainability sector and the Company's plans to capitalise on it quickly and effectively.
Additionally, WOR has been underperforming its US counterparts Halliburton and Schlumberger who have been pushing out in line with the recent oil price moves.
Technically, WOR has broken through upside resistance today and we expect an aggressive move toward $13.00 + in the coming weeks.
BPC has seen strong buying in the name over the past 3 sessions.
WorleyParsons Limited (ASX: WOR) Share Price Update - 3rd June 2021: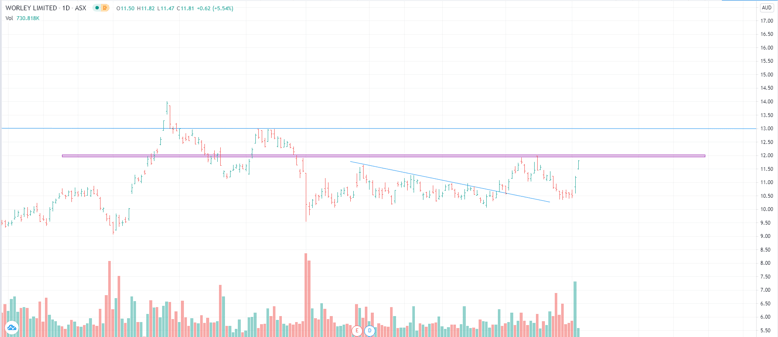 Where to from here?
Trading equities is all about having access to the right investment opportunities and making decisions based on accurate, unbiased information. Often, this means hours of research on a daily basis, keeping up with several ASX announcements, understanding economy-impacting events and regularly consuming broader news updates. If you're not an equities trader by profession, then it can quickly become rather overwhelming, especially once you have built a considerable-sized investment portfolio.
Our Equities Trading team, backed by our independent research department is the ideal solution for said situation. Our clients receive access to exclusive investment opportunities, daily ASX research reports, our expert weekly outlook on the Australian markets and direct access to our equity traders.
Trading with Barclay Pearce Capital is about building long-term returns, trust, confidence and a mutually beneficial relationship.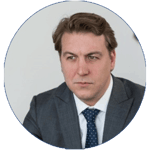 Chief Investment Officer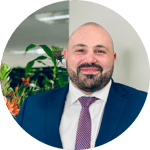 Head of Trading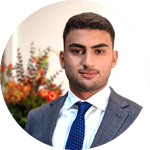 Equities Trader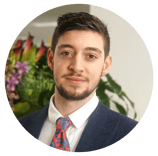 Equities Trader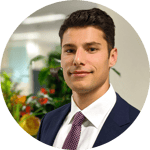 Equities Trader

Equities Trader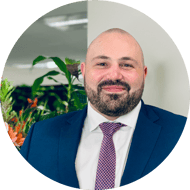 "Trading with Barclay Pearce Capital ensures the needs of investors of all magnitudes are met by our highly skilled and attentive trading professionals."
~ Trent Primmer, Head of Trading, Barclay Pearce Capital.