3 ASX Stocks For Your Investment Portfolio - December 2020
Does your portfolio look like Today or Tomorrow?
Following on from our November stocks, here are 3 stocks to compliment your investor portfolio this December.

Pendal Group (ASX: PDL)
Pendal Group is an Australian company engaged in the provision of investment management services. The company operates through two segments - their investment management business in Australia (PDL Australia), and outside of Australia (PDL international). Pendal Group has identified product development, particularly impact and ESG, improved data and technology capabilities and increasing global distribution footprints as areas with the most potential.
Pendal Group recently announced their update showing:
Pendal is expected to fix costs for the Financial Year by 8-10%.
Pendal is expected to increase FUM by around 50% by 2025.

News Corporation (ASX: NWS)
Newscorp is a global diversified media and information services company who operates under some of the world's most recognisable brands including the Wall Street Journal, Dow Jones, The Australian, Herald Sun and Foxtel. They have continued their drive to be a more focused, more digital company with the aim of generating enhanced returns for investors in the months, quarters and years to come.
Newscorp announced their first quarter of FY21 results showing:
Higher revenue in many of their segments and;
21% increase YOY in profitability, despite the economic consequences of Covid-19.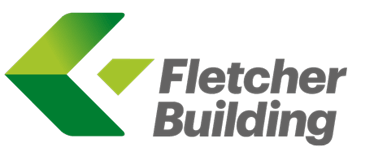 Fletcher Building Limited (ASX: FBU)
Fletcher delivers building products, construction materials and services across Australia, Asia, North America, Europe and New Zealand.
On the 10th of November, Fletcher reported EBIT of $227M for the 4 months ended 31st of October, which is an increase of 55% on the prior corresponding period. Previously, the market was expecting $381M for the entire FY2021 period. Therefore, this shows that Fletcher is massively exceeding market expectations.
Fletcher's customers are pointing to volumes remaining at current levels through to the start of the New Calendar Year.
Trading equities is all about having access to the right investment opportunities and making decisions based on accurate, unbiased information. Often, this means hours of research on a daily basis, keeping up with several ASX announcements, understanding economy-impacting events and regularly consuming broader news updates.
Our Equities Trading team, backed by our independent research department, is the ideal solution for said situation. Our clients receive access to exclusive investment opportunities, daily ASX research reports, our expert weekly outlook on the Australian markets and direct access to our equities traders.