ASX Stock Picks & Market Update - May 2022
Does your portfolio look like Today or Tomorrow?
Our Director of Trading, Trent Primmer, provides a market update for the month of May, along with 3 ASX stock picks.
Want to receive overnight market summaries?
Subscribe to The Morning Report to get overnight market summaries and market-moving news from our Research team, enabling you to stay on top of markets and save time. Receive overnight equity data, research reports, top stories, companies in the press, upcoming IPO and 400+ stock recommendations.
---
ASX Stock Picks May 2022:

Coles is a leading Australian retailer, with over 2,500 retail outlets nationally. Coles makes life easier for Australians by delivering quality, value and service. Coles process more than 20 million customer transactions each week, providing our customers with products from thousands of farmers and suppliers.
---

Woolworths Group Limited manages some of Australia's most recognised and trusted brands. The Company endeavours to create a world-class experience for consumers across all stores and platforms.
Trent's comments:
"So generally when cost of living pressures go up businesses like Coles and Woolies tend to do quite well. We'll expect some uplift in the energy and utility sectors and of course, consumer staples... as investors start to move to defensive names and de-risk out of sectors that are obviously negatively impacted by interest rate rises."
---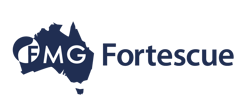 Fortescue Metals Group (ASX:FMG)
Established in 2003, Fortescue Metals Group Ltd (Fortescue) is a proud West Australian company, recognised for our culture, innovation and industry-leading development of infrastructure and mining assets.
Trent's comments:
"Fortescue Metals look quite worthwhile around these levels. Fantastic dividend yield for investors. Also a focus on renewable energy, which they've shifted to, which is a defensive thematic in and of itself."
Where to from here?
Trading equities is all about having access to the right investment opportunities and making decisions based on accurate, unbiased information. Often, this means hours of research on a daily basis, keeping up with several ASX announcements, understanding economy-impacting events and regularly consuming broader news updates. If you're not an equities trader by profession, then it can quickly become rather overwhelming, especially once you have built a considerable-sized investment portfolio.
Our Equities Trading team, backed by our independent research department is the ideal solution for said situation. Our clients receive access to exclusive investment opportunities, daily ASX research reports, our expert weekly outlook on the Australian markets and direct access to our equity traders.
Trading with Barclay Pearce Capital is about building long-term returns, trust, confidence and a mutually beneficial relationship.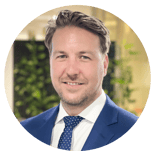 Chief Investment Officer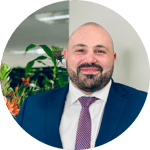 Director of Trading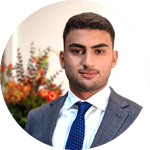 Equities Trader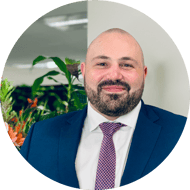 Trading with Barclay Pearce Capital ensures the needs of investors of all magnitudes are met by our highly skilled and attentive trading professionals.
~ Trent Primmer, Director of Trading, Barclay Pearce Capital.