AUL commences drilling at Morning Star - Senior Geologist appointed.
After a period of several months since cessation of the Company's last exploration drilling at Morning Star, in-mine exploration drilling recommenced in early July.
Read about this and the following highlights in their latest ASX announcement:
Production continues from multiple work headings at the Morning Star mine

AuStar Gold has invested in establishing an internal diamond drilling capacity

with drill rigs currently testing new opportunities at the Stones and McNally reefs

An extensive drilling program is planned addressing high-priority target zones accessed

from both the Morning Star Adit ("MSA") and existing workings

First two holes have been completed at MSA with results pending

Continuous drilling is planned for the balance of 2020 with results to be released

as drilling progresses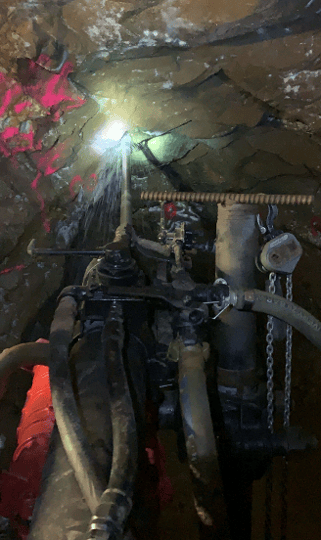 Rig 1 in operation at Cuddy 3, Morning Star
SENIOR GEOLOGIST APPOINTED
JASON LAROCCA will be based at the Morning Star Gold Mine in Woods Point, and reporting to the Group General Manager, Jason, alongside longstanding AUL geologist Juan Cipriano, will lead regional exploration, in-mine drilling and associated activities for the Company.
Read the full announcement here.