Coolabah Metals Limited (ASX:CBH) - IPO Listing at 2:00pm Thursday, 28 July 2022
Barclay Pearce Capital is pleased to announce the listing of Coolabah Metals Limited on the ASX today, Thursday 28 July 2022 at 2:00 pm AEST under the ticker code ASX:CBH.

Coolabah Metals has recently undertaken a $6 million IPO raise at $0.20 per share, led by Barclay Pearce Capital and CPS capital.
We at Barclay Pearce Capital look forward to supporting Coolabah Metals in their future endeavours, exploration and their journey to production.
Coolabah Metals Limited (ASX:CBH):

Coolabah Metals Ltd has a prospective portfolio, in two major mining provinces: including two projects in the Lachlan Fold Belt (NSW) and one in Mount Isa (QLD).
The Lachlan Fold Belt is a major mining province with a long history of mineral production including gold (Au), copper (Cu), lead (Pb), zinc (Zn), silver (Ag) and tin (Sn).
The Mount Isa region represents one of the largest accumulations of lead (Pb), zinc (Zn) and silver (Ag) in the world.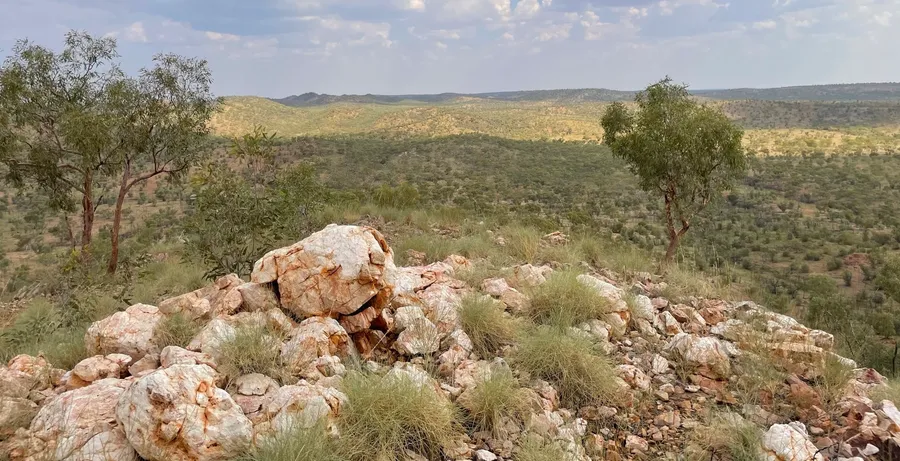 The Projects consist of:
The Coolabah Project (NSW) which comprises four granted exploration licenses (EL9287, EL9357, EL9358 and EL9359) covering an area of 1,177km2 centred around the Coolabah township in the Lachlan Fold Belt (NSW), with previous geochemistry highlighting significant copper anomalism coincident with magnetic anomalies akin to the nearby Girilambone-Triton-Constellation Copper Deposits Anomalies.
The Nymagee Project (NSW) which comprises three granted exploration licenses (EL8638, EL8657 and EL8785) covering 533.3km2 centred approximately 5km East of Nymagee township in the Lachlan Fold Belt (NSW) and is within close proximity to known high-grade polymetallic Cobar Style Deposits.
The Gunpowder Creek Project (QLD) which comprises one exploration permit for minerals (EPM27733) covering 119km2 north-west of the Mount Isa Copper-Lead-Zinc deposits, with a previous 5km strike length of historic gold workings with high grade rock chip samples up to 32g/t gold.
Coolabah Metals ASX Listing Bulletin: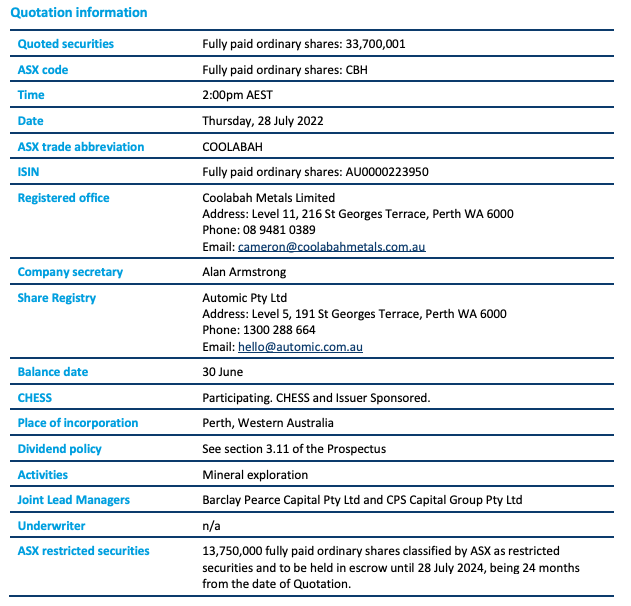 Contact Barclay Pearce Capital to learn more about this exciting opportunity
For enquiries regarding Coolabah Metals Limited, subscribe to the Company's chairman's list.