COVID-19 strengthens WHK opportunities; AUD$623k New Revenue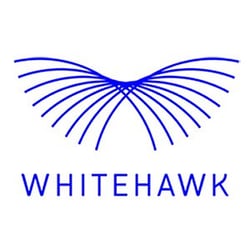 Barclay Pearce Capital is pleased to provide the following Whitehawk Limited (ASX: WHK) company highlights:
WHK Grows Customer Contracts through Expanded Product Line
New SaaS Product initial Sales of US$400,000
The Cyber Risk Program acts as a "second set of expert eyes" to identify and mitigate cyber risks to organisations revenue and reputation.
Scoped remotely and implemented virtually, to any company anywhere in the world

Allows rapid scale remotely during current pandemic related lockdown

Organisations globally are experiencing a rise in pandemic related cybercrime and fraud schemes
WHK recently partnered with a global consulting firm to sell the new product line.
The partnership has already generated annual SaaS subscriptions exceeding US$400K in 2020.
'The first global online cyber security exchange enabling businesses of all sizes to take smart action against cybercrime, recently commenced a new sales-enhancing partnership to promote its new remotely deployable Cyber Risk Program technology. Recently developed, the Cyber Risk Program is a software as a service (SaaS) product incorporating Whitehawk's' :
Cybersecurity Exchange online platform;
Automated Cyber Risk Scorecards; and
Virtual consultations.
Read the full ASX Announcement
In only a few months, WhiteHawk is already seeing positive growth with this product line. The Cyber Risk Program is executed via cloud based and online platforms alongside WHK's product line. CIO's, CEO's, Executive Teams and Boards' don't have to miss a beat to be on top of their Digital Age Risks.
---