Epsilon Healthcare (ASX:EPN) - Enters Exclusive Partnership with The Valens Company

Partnership expands The Valens Company's international footprint to provide Valens with access to global GMP markets including Australia and New Zealand (exclusively), Latin America, Europe, UK, and the Asia-Pacific region.
Acquisition of AlternaMed including intellectual property portfolio of Novel Cannabinoid Therapeutics and expands Logistical Capabilities
Key Points
The Valens Company (TSX:VLNS), a leading Canadian manufacturer of cannabis products, has entered into a Binding Heads of Agreement for a long term exclusive partnership with Epsilon, for access to Epsilon's GMP Manufacturing Facility in Southport, Queensland (the Southport Facility)

Epsilon's Southport Facility is the largest cannabis extraction facility in the Southern Hemisphere with TGA and EU GMP capability

Marks the first GMP manufactured products to be sold through Valens in Australia and provides Valens with the capability to deliver GMP grade products to Latin America, Europe, UK, and Asia-Pacific

Valens to fund all operational and capital expenditure of the Southport Facility in return for preferential access for up to 85% of the operational capacity of the Southport Facility over the next five years, with options to extend for a further six years

Valens to provide operational and management consultancy at the Southport Facility to bring their industry-leading intellectual property, technology and team to the Southport Facility taking advantage of Epsilon's GMP Manufacturing capability

Valens will utilise the Epsilon Southport Facility for all production of medicinal cannabis products for sale in Australia or New Zealand, including through its distribution relationship with Cannvalate

First products manufactured under the partnership expected to be delivered in the coming weeks

Epsilon to acquire AlternaMed Pty Ltd from Cannvalate, including its portfolio of provisional patent applications for three novel cannabinoid therapeutic clinical assets with potential for Schedule 3 medicine development and access to a Sigma Pharmaceuticals storage facility controlled by Cannvalate
---
Epsilon Healthcare Limited (ASX: EPN) (Epsilon or the Company) is pleased to announce that the Company has entered into a long term exclusive partnership with The Valens Company (TSX:VLNS) (Valens) for access to Epsilon's Southport Manufacturing Facility to further Valens' international expansion to GMP markets in Latin America, Europe, UK, and the Asia-Pacific Regions.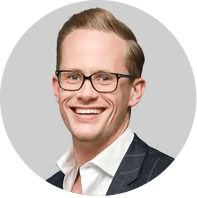 "Epsilon's partnership with Valens as a leading manufacturer of cannabis products is complementary to our facility, being the largest TGA and EU GMP facility in the Southern Hemisphere. We are excited to be working with Valens during such a flourishing time in their corporate trajectory, and Cannvalate, a leader in the medicinal cannabis and psychedelics market, to deliver the scale of operations fitting for our world-class pharmaceutical manufacturing assets in Australia."
Jarrod White, Chief Executive Officer at Epsilon Healthcare
Read the full article here.