Epsilon Healthcare (ASX:EPN) Tetra Launches New Face to Face Clinic in Melbourne

Key Highlights
Tetra Health launches new face to face clinic in Melbourne with TerryWhite Chemmart Hawthorn to service Victorian patient demand.
TWCH is one of the largest medicinal cannabis dispensing pharmacies in Australia.
Similar out-of-pocket cost for patients as telehealth offering due to access to Medicare rebates on treatment.
Launch follows a record half year for Tetra Health in revenue and patient numbers.
Further expansions targeted in Sydney and Brisbane for later this year.
---
Epsilon Healthcare Limited (ASX:EPN) (Epsilon or the Company) is pleased to advise that the Company's medicinal cannabis clinic group, Tetra Health, has launched a new clinic for in-person consultations, with the first patient consults commencing within the coming month.
Tetra Health is partnering with TerryWhite Chemmart Hawthorn (TWCH), one of the largest medicinal cannabis dispensing pharmacies in Australia by dispensed products, and a preferred dispensing pharmacy for Tetra Health in Victoria.
With this clinic operating, patients will be able to visit TWCH to see a Tetra doctor, receive their scripts, and be dispensed their medication at the one physical location.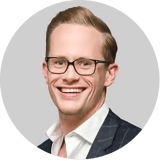 "We see expanding into in-person clinics as being a core element of Tetra Health's future growth and to that end are pleased to see this partnership with TerryWhite Chemmart Hawthorn come to fruition."
Jarrod White, Chief Executive Officer of Epsilon Healthcare
The Tetra Health clinic is located within TWCH's premises at 736 Glenferrie Rd, Hawthorn in Victoria, and patients are able to book appointments to see a Tetra Health doctor at tetrahealth.com.au. Tetra will pay TWCH a room access fee, and will share the costs of promoting this new clinic.
Tetra Health intends that this clinic will replace the Company's affiliation with Astrid Dispensary, however patients will see continuity of treatment with the same Tetra Health doctor continuing to see patients at TWCH.
Read the full announcement here.
To keep up to date with their news and progress, and for more information about healthcare as a whole, subscribe to Epsilon Healthcare's Chairman's List.