Grand Gulf Energy Ltd (ASX:GGE) - Trading With Barclay Pearce Capital
Every week we publish a collection of investment opportunities for our clients and give our expert opinion and analytics about the Equity Markets.
---
Looking for your next trade?
Today we are featuring Grand Gulf Energy Limited (ASX:GGE).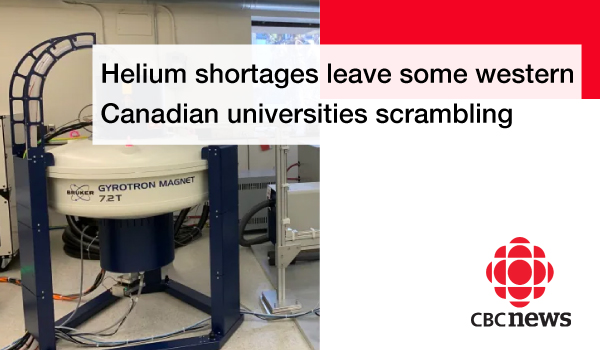 Helium shortages leave some western Canadian universities scrambling
"Researchers at some Canadian universities are struggling with a helium shortage, which could potentially put scientific research in jeopardy — and put equipment at risk of damage."
---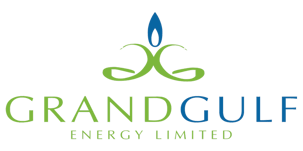 Recently, GGE released an announcement to the market with a strong Maiden Prospective Helium Resource.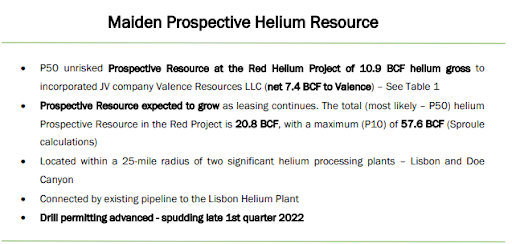 The Company has reported an unrisked Prospective Resource at the Red Helium Project of 10.9 BCF helium gross. This incorporates its JV company, Valence Resources LLC.
The Prospective Resource is expected to grow as leasing continues. The total (most likely - P50) helium Prospective Resource in the Red Project is 20.8 BCF with a maximum (P10) of 57.6 BCF.
GGE announced a presentation back in September with a comparison model of other globally listed Helium companies.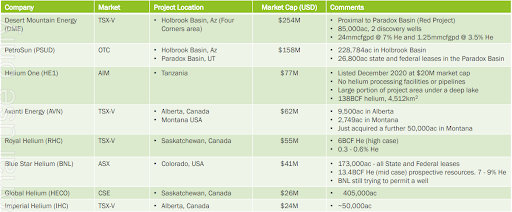 With this new development, and an increase in the total land holding for a total of 27,303 acres, it is believed that GGE is currently undervalued to its peers, with a valuation at today's date of $34M. The Company will now be turning its attention to possible offtake agreements ahead of first drilling in Q1 2022.
---
Helium Outlook
Helium is already 100 times more expensive than natural gas, even with skyrocketing oil and gas prices in this Covid cycle, with demand coming in full force to secure prominent land.
This has been helped by the fact that the bulk of helium comes from natural gas fields and is largely stipulated in specific areas.
This is where the biggest potential beneficiary of a helium shortage could be found. Furthermore, its uses are applied to a variety of sectors; from supercomputing and space travel to MRIs and medical research.
Helium plays, in general, are highly prospective, as there is no longer a federal reserve of helium and the world is facing an extremely tight supply with fast-growing medical and technological fields.
With the world's first helium spot market currently being developed, we see GGE as an early leader in this emerging industry.
Where to from here?
Trading equities is all about having access to the right investment opportunities and making decisions based on accurate, unbiased information. Often, this means hours of research on a daily basis, keeping up with several ASX announcements, understanding economy-impacting events and regularly consuming broader news updates. If you're not an equities trader by profession, then it can quickly become rather overwhelming, especially once you have built a considerable-sized investment portfolio.
Our Equities Trading team, backed by our independent research department is the ideal solution for said situation. Our clients receive access to exclusive investment opportunities, daily ASX research reports, our expert weekly outlook on the Australian markets and direct access to our equity traders.
Trading with Barclay Pearce Capital is about building long-term returns, trust, confidence and a mutually beneficial relationship.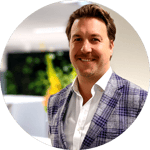 Chief Investment Officer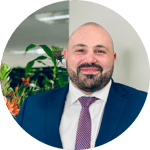 Director of Trading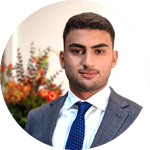 Equities Trader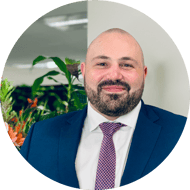 Trading with Barclay Pearce Capital ensures the needs of investors of all magnitudes are met by our highly skilled and attentive trading professionals.
~ Trent Primmer, Director of Trading, Barclay Pearce Capital.