Locksley Resources Ltd (ASX:LKY) Quarterly Activities Report

The Board of Locksley Resources Limited (ASX:LKY) ('LKY' or the "Company")

is pleased to provide the Quarterly Activities Report to 31/3/2022 on activities at the Tottenham Copper Project in the Lachlan Orogen of central New South Wales.



March 2022 Quarterly Report
Global inferred resource of 9.86Mt @ 0.7% Cu, 0.2g/t Au, 2g/t Ag for 71kt copper 66koz gold and 511koz silver

Resource calculated on two areas, being the Carolina Deposit and the Mount Royal to Orange Plains Deposits

Deposits remain open laterally and at depth

Tenement transfer from Mincor to Locksley complete

Petrography studies indicate simple mineralogy amenable to conventional processing

Multiple drill holes examined in NSW government archive

ELA6454 applied for over vacant land covering the Watsons Creek and Giants Den tin deposits

Major helicopter borne electromagnetic survey scheduled for May

Aircore programme scheduled for May
---
Logistics and COVID-19
Significant interruptions to activities occurred due to COVID-19 with some key staff hospitalised. Significant delays were also experienced with assay contractors and resource consultants.
Tenement Transfer
Mining, Exploration and Geoscience (MEG), Regional NSW have advised that transfer of Exploration Licences 6592, 6656, and 8384 from Mincor Copper Pty. Ltd. to Locksley Resources Limited have been registered. These 3 tenements, that form the majority of the Tottenham Project, are now 100% owned by Locksley Resources Limited.
Tottenham Mineral Resource Estimate
During the quarter, Locksley was able provide an initial, independent resource estimate for the Tottenham Project in central New South Wales.
For details of the resource calculation see ASX: LKY release 1/4/2022 "9.8Mt Resource at Tottenham"
The mineralisation has been classified in accordance with the provisions of the JORC Code 2012.

Exploration Licence Application – Watsons Creek (ELA6454)
Late in the quarter an exploration licence application covering 56 units, (162.4km2) was lodged over the Watsons Creek area in northern NSW. The area is the site of significant alluvial tin production from Stone Dam Creek and Watsons Creek from 1885 to 1962, with a reported production of 1591t of cassiterite concentrate2.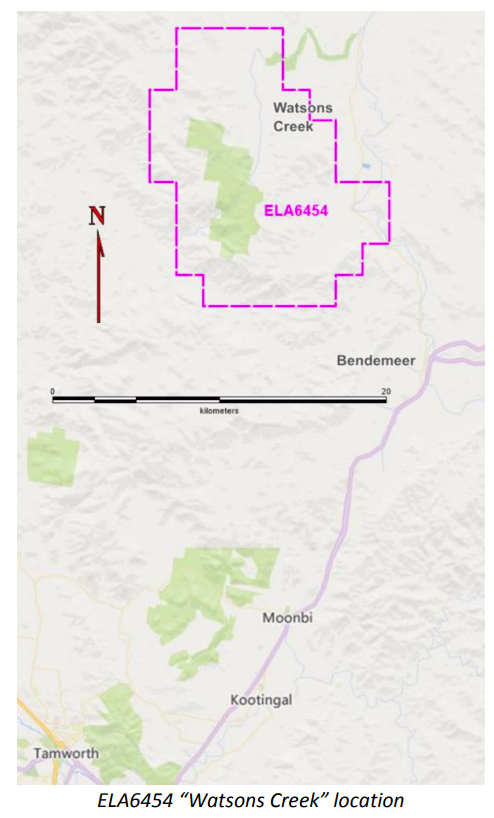 Corporate
Financial
Following the exploration activities, Locksley had a cash position of approximately $2.33 million at the end of the quarter.
View the full announcement here.
To learn more about Locksley Resources Limited and the copper sector as a whole, subscribe to the Company's Chairman's List.