My Rewards- Stakeholder Engagement
Maitreyee Khire, Managing Director of My Rewards International Limited, discusses the stakeholder engagement within the company. The podcast delves into the loyalty rewards program, a company overview, key clients and their upcoming IPO.

My Rewards International Limited is a fast-growing provider of shopping, loyalty, and rewards solutions for businesses and consumers. It is a leading Australian provider of employee and consumer engagement programs for medium-to-large companies with over 20 years of continuous operations.
My Rewards has grown to become a major digital marketing business connecting more than 4.6 million customers and 100+ corporate clients with access to over 4,500 product and service suppliers.
My Rewards has received in-principle approval from the ASX and anticipates listing in Oct 2021.
---
Read the full podcast:
Maitreyee Khire:
"As the world deals from the impacts of the pandemic, it has become increasingly important for companies to engage, reward, and incentivise their employees and customers. Loyalty and Rewards programs are no longer just nice to have marketing tools, but an essential part of employee and customer experience.
Founded in 1999, My Rewards started as a wholesale provider of tear-off coupon discount books. Over the past decade, My Rewards has invested significantly in technology to develop a robust and scalable loyalty and rewards platform that now services over 4 million customers and thousands of merchants.
Today, My Rewards provides highly customised solutions to corporates and businesses of all sizes in the areas of employee benefits, rewards and recognition, member engagement, and loyalty programs. Some of our blue-chip clients include Telstra, The Good Guys, DXC Australia, AIG, and Ria Money Transfer.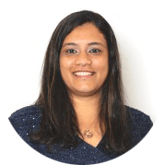 "Having secured major contracts for growth in Australia and overseas, a strong foundation with existing clients, members and suppliers, My Rewards is now looking forward to its IPO on the Australian Stock Exchange in the coming months."
Maitreyee Khire, Managing Director, My Rewards International Limited
For more investor information, or if you would like to learn more about My Rewards International Limited, subscribe to the My Rewards Chairman's List.