Resources and Energy Group (ASX:REZ) - Shallow High Grade Lode Gold System Intersected at Maranoa

Shallow High Grade Lode Gold System Intersected at Maranoa‐Peak Assay of 1m@33.75gt from 37m
Resources & Energy Group Limited (ASX:REZ or the Company) are pleased to provide results from drilling operations at the Companies Maranoa prospect. Three of the four holes completed in the December 2021 program intersected the targeted lode system with peak assays of:
MRRC01‐3m@ 11.7gt/au from 36m, including 1m @ 33.75gt/au from 37m down the hole

MRRC03‐1m @ 1.03gt/au from 107m, and 1m@5.16gt/au from 110m down the hole
R

esults are reported at a COG of 0.2gt, complete details including collar location and assays are presented in accompanying figure 1, Appendix 1, and Appendix 2, Table 1 JORC Checklist.
---
Discussion
In late December 2021 the Company completed four reverse circulation (RC) holes at Maranoa, which is located on the west side of the East Menzies Tenement package, approximately 2.5km south of Granny Venn (M29/189), refer figure 2. These holes were drilled opportunistically, to take advantage of equipment and resources which were still on site after completion of the Springfield drilling program in late December.
Previous investigations at Maranoa have identified a (JORC 2012) inferred mineral resource estimate of 46kt @ 5.7gt/au for about 8koz (4) . Resource modelling indicates potential for small scale high‐ grade open cut operations. These resources present an opportunity for extending mining activities at East Menzies which are presently focussed on the Granny Venn Cut Back. The drilling activities at Maranoa to date (past and present) have principally been directed at shallow open cut mineralisation. On a broader canvass, the resource at depths below 100m has not been tested and is considered open to the south.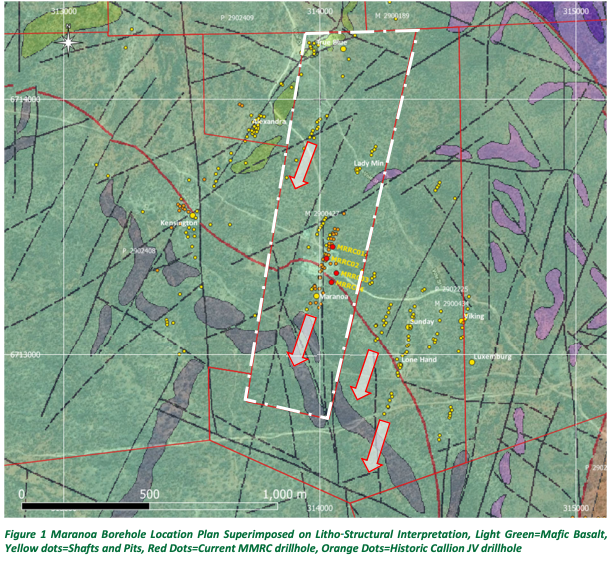 ---
Next Steps
The drilling investigations completed in December were part of a larger program the Company was planning to implement in the first quarter 2022. The results obtained from these holes will be used to update the resource model for conceptual mine design, and further exploration planning.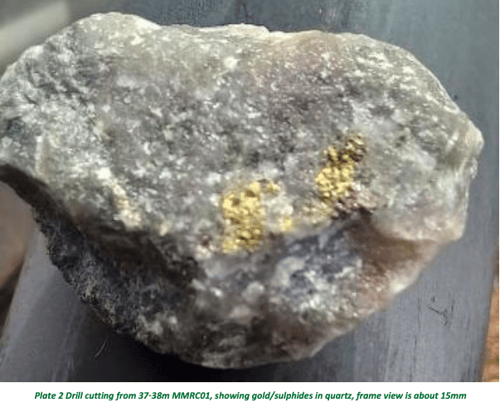 Read the full announcement here.
---
To keep up to date with their news and progress, and for more information about gold mining as a whole, subscribe to the Resources & Energy Group's Chairman's List.