These three pre-IPO companies want to be green hydrogen giants
Our Corporate Finance Associate, Jack Colreavy, has been featured in a Stockhead article discussing the three pre-IPO companies looking to be the next energy giants through the export of green hydrogen.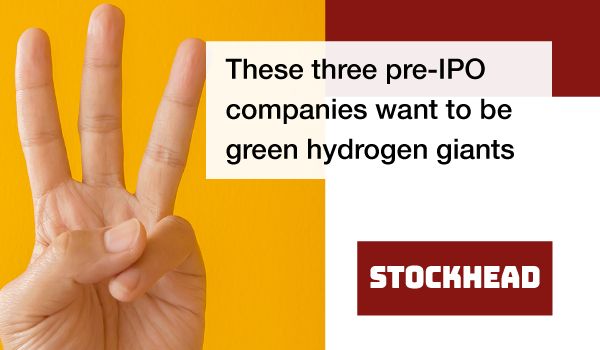 Renewable energy is how Australia will secure an emission-free future and could be our next major export as the world tapers off fossil fuels
Jack says green hydrogen has been touted to become Australia's largest export.
Jack says:
"Barclay Pearce Capital has raised vital capital for these companies in order to realise their potential in this developing industry."
---
IBE is a WA-based company with a global pipeline of green hydrogen projects in development. The company's most advanced project is the Arrowsmith Green Hydrogen Project (AGHP) located 270km north of Perth, the three-stage project has an end goal of 265 tons per day (tpd) of green hydrogen derived from solar and wind assets. Construction of Stage 1 will produce 23 tpd and begin at the start of 2022 with a A$2.1B offtake agreement already secured.
The most recent development announced by IBE was the signing of former CEO and director of Woodside Petroleum (ASX:WPL), Peter Coleman, as their independent chairman.
"Peter adds a lifetime of energy experience to an already well-credential team but also signals to the market that green hydrogen has a bright future and IBE will be among the leaders of that future. "
Jack Colreavy, Corporate Finance Associate
To help fund the development of these vital green hydrogen projects, IBE will be seeking a public listing in Q1 2022.
For further updates, click the button below to subscribe to the IBE Chairman's List.
---
Sweetman Renewables
Sweetman is a NSW-based company that has its roots planted in the timber industry. Lumber products are going through a bull market at the moment due to huge demand from various industries, but it is the prospering renewable biomass industry that is set to transform the company. Traditionally, roughly 50% of a tree ends up as a finished product while the other half is a waste product. However, the development of biomass power generation is making that waste product extremely valuable.
"Already, the company has signed an offtake agreement for US$90m with a Japanese conglomerate to supply 60k tonnes annually for the next 20 years and more contracts could potentially be on the way in the near future."
Jack Colreavy, Corporate Finance Associate
Additionally, the company has plans to develop green hydrogen assets through an agreement with Patriot Hydrogen. The Patriot to Hydrogen reactor uses biomass as a feedstock to produce renewable energy directly to a generator or filtered to produce pure green hydrogen for storage and export.
An opportunity to invest is currently available, with Sweetman conducting a pre-IPO capital raise prior to their intended ASX listing in Q4 2021. Contact Barclay Pearce Trading to secure your allocation today.
Click the button below to read more about the Pre-IPO Capital Raise.
---
Verdant Earth Technologies

Verdant is an Australian diversified renewable energy company currently developing a suite of renewable energy assets. Its flagship asset is the Verdant Energy Hub, a former coal power station in the Hunter Valley that is being converted into a 151MW biomass plant. This asset will enable consistent base-load power and provide a green alternative to the current fossil fuel base-load options.
"Moreover, through the acquisition of Monarch Hydrogen, Verdant is able to leverage its hydrogen technology at sites around Australia. Already behind-the-meter plans are being finalised at the Verdant Energy Hub to create green hydrogen for export out of Newcastle."
Jack Colreavy, Corporate Finance Associate
More recently, Verdant has established an alliance with the Port of Darwin to establish a green hydrogen facility at the closest Australian port to Asia.
Verdant has a bright future ahead with many milestones set to be achieved over the next 12 months. First and foremost is the successful international IPO of the company in order to raise the necessary funds to retrofit the power plant for biomass.
For further updates, click the button below to subscribe to the Verdant Chairman's List.
---
Read the full Stockhead article here.
We offer value-rich content to our BPC community of subscribers. If you're interested in the stock market, you will enjoy our exclusive mailing lists focused on all aspects of the market.
To receive our exclusive E-Newsletter, subscribe to 'As Barclay Sees It' now.