Top 3 ASX Stock Picks - November 2021
Does your portfolio look like Today or Tomorrow?
Our Director of Trading, Trent Primmer, provides his insights into 3 ASX stock picks for November 2021 that will complement your investor portfolio.
Want to get updated on our weekly stock picks?
Every week we publish our Deal Of The Week newsletter where we highlight stock opportunities we believe are worth your attention. To stay ahead of the game and be in the know, subscribe to our Deal Of The Week newsletter now.
---
ASX Stock Picks for November 2021:

Eclipx Group Limited (ASX:ECX)
Eclipx Group is an established leader in vehicle fleet leasing, fleet management and diversified financial services across Australia and New Zealand. It offers consumers and businesses access to funding solutions including fleet leasing, novated leasing, vehicle sales, commercial equipment finance and consumer motor vehicle finance via its suite of brands and end-to-end technology.
Trent's comments:
"The first stock pick we have is Eclipx Group Limited. This year has been relatively strong earnings wise as they've reported a profit of $86 million, which was an increase of 110% on the prior corresponding year. It was a beat on market expectations of $76 million dollars.
Although the supply shortages are expected to impact the business short term, this is baked into the current share price and we expect a heavy bounce as a result of pent up demand. The company is trading well below our own valuation, and we feel that the market is essentially overlooking the company."
---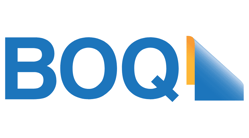 Bank Of Queensland Limited (ASX:BOQ)
Bank of Queensland Limited is a full-service financial institution. The Bank operates retail branches, business banking centers, and equipment finance centers throughout Australia and New Zealand.
Trent's comments:
"Our second stock pick is Bank Of Queensland. Since the company changed its strategy in February 2020, Bank of Queensland has delivered strong business momentum and improved performance augmented by the transformative acquisition of ME bank, which enhanced portfolio diversification and it contributed to further scales in their retail component.

The business is actually quite strong with profitability reported this fiscal year outpacing the prior corresponding period. The bank will continue to improve as operational strategies improve and revenue from the acquisition start to materialise. The bank's trading at a 20% discount to our own valuation estimates, and it's a favourable value and yield play for any long-term investor."
---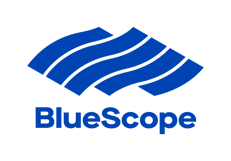 Bluescope Steel Limited (ASX:BSL)
BlueScope is a provider of innovative steel materials, products, systems and technologies, headquartered in Australia with operations spread across North America, Australia, New Zealand, Pacific Islands and throughout Asia. With more than 160 operations and sales offices across 18 countries, BSL employs over 14,000 people and serve thousands of customers every day.
Trent's comments:
"Our third and last stock pick is Bluescope Steel Limited. The business has strong earnings guidance for the first half in the range of $2.1 billion to $2.3 billion, above prior guidance of $1.8 to $2 billion. We expect another strong half with Blue Scope as economies exit lockdowns, and they focus on building and upgrading critical infrastructure and global government infrastructure spending continues to increase.
The demand for steel products and steel prices as a whole will continue to rise and fundamentally the business has a strong balance sheet with earnings expected to grow in the range of 15% higher than the prior guidance range. As a result, obviously positive earnings revisions in the order of 15% for the next fiscal year or expected."
Where to from here?
Trading equities is all about having access to the right investment opportunities and making decisions based on accurate, unbiased information. Often, this means hours of research on a daily basis, keeping up with several ASX announcements, understanding economy-impacting events and regularly consuming broader news updates. If you're not an equities trader by profession, then it can quickly become rather overwhelming, especially once you have built a considerable-sized investment portfolio.
Our Equities Trading team, backed by our independent research department is the ideal solution for said situation. Our clients receive access to exclusive investment opportunities, daily ASX research reports, our expert weekly outlook on the Australian markets and direct access to our equity traders.
Trading with Barclay Pearce Capital is about building long-term returns, trust, confidence and a mutually beneficial relationship.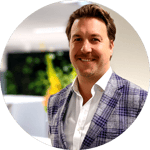 Chief Investment Officer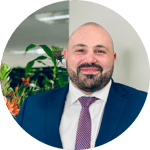 Director of Trading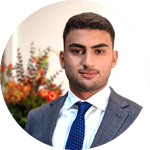 Equities Trader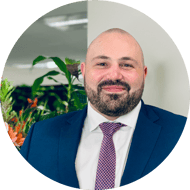 Trading with Barclay Pearce Capital ensures the needs of investors of all magnitudes are met by our highly skilled and attentive trading professionals.
~ Trent Primmer, Director of Trading, Barclay Pearce Capital.