Verdant Earth Technologies aspires to be first Aussie clean energy play to debut on NASDAQ
Verdant Technologies (formerly Hunter Energy) is an Australian-based green energy company that owns, develops, and operates renewable energy generation assets. The company was recently featured in a Stockhead article.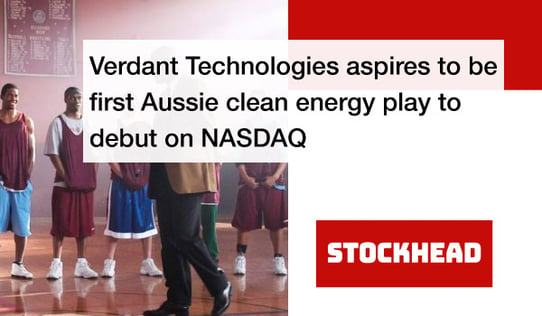 The article opens with a captivating statement:
"Australian renewable energy developer Verdant Technologies Australia is plotting its course to the world's second largest exchange, NASDAQ, with plans to list mid-year."
Verdant Technologies is planning to become the first Australian clean energy company to list on the NASDAQ – second only to the New York Stock Exchange – and has kicked off its aspirations with the appointment of US investment banking firm Digital Offering, LLC.

Digital Offering will assist the company with exploring the US capital markets and potentially listing its shares on NASDAQ. Mark Elenowitz, Managing Director of Digital Offering, said:
"There is increasing interest among US investors in the clean energy space, which is expected to witness substantial growth in the coming years as major economies escalate their shift to renewable energy in a bid to meet their climate action commitments."
Barclay Pearce Capital, Lead Manager for Verdant Technologies Australia on its $2M Pre-IPO raise via a private placement of ordinary shares with attaching options.
The article further highlights the increased international investment in clean energy companies like Verdant Technologies:
"There is huge international investment demand for clean energy companies as the Environmental, Social and Governance (ESG) investment thematic continues to gain momentum. According to the Organisation for Economic Co-operation and Development (OECD), ESG investing has grown rapidly over the past decade, and the amount of professionally managed portfolios that have integrated key elements of ESG assessments exceeds $US17.5 trillion ($22 trillion) globally."
ESG-related traded investment products available to institutional and retail investors now exceeds $US1 trillion and continues to grow quickly across major financial markets, the OECD says.
Read the full Stockhead article here.
Read the full article on Verdant Technologies' Private Placement here.
To keep up to date with what's happening with Verdant and the green technology industry as a whole, subscribe to the Verdant Chairman's List.