Wellnex Life featured in the AFR, The Australian & Stockhead - Seeks $12m to fund acquisition, UK-listing
Wellnex Life (ASX: WNX)has been featured in the AFR, The Australian and Stockhead discussing their raise, acquisition of PainAway & LSE Listing. BPC is proud to be appointed as the Lead Manager for the capital raise. UK-based NOMAD is running the UK IPO!
---
About Wellnex Life (ASX: WNX)

Wellnex Life is focused on developing next-generation health and wellness solutions. Through pioneering sustainable practices, they exist to challenge the norm and deliver category-innovative products to consumers worldwide.
---
Wellnex Life featured in the AFR: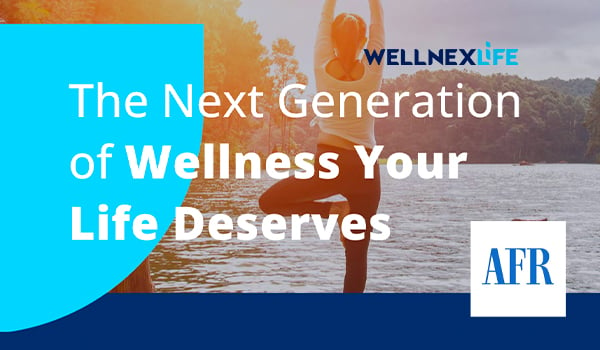 The AFR article states;
'Wellnex, formerly Wattle Health Australia, had about a $23 million market capitalisation before the raising. The group makes and sells branded products for the health and wellness market including Mr. Bright, Pharmacy Own and Wagner Health and recorded $28 million in sales last financial year.
Pain Away distributes its products nationally through pharmacies and supermarkets and expects to generate $13.7 million in FY23.'
---
Wellnex Life featured in The Australian

The Australian article states;
'This capital infusion is strategically earmarked to facilitate a more favourable acquisition of Pain Away, alongside preparations for an exciting London Stock Exchange (LSE) debut in 2024.

The acquisition of Pain Away represents a significant leap forward for Wellnex, instantly enhancing its presence in the healthcare sector. This strategic move not only bolsters the company's competitive standing in Australia but also extends its reach into major international markets.

Additionally, Wellnex boasts an extensive distribution network in the European market, with its products gracing the shelves of popular chains such as Superdrug and Boots. The company's expansion strategy has attracted an offer to list Wellnex on the London Stock Exchange in 2024.'
---
Wellnex Life featured in Stockhead

The Stockhead article states;
'Pain Away has been a stalwart in the Australian market for the past 24 years. As the largest Australian-owned topical pain relief brand and the second-largest provider of such products in the country, Pain Away's range, spanning creams, sprays, patches, and tablets, is available across a network of over 6,000 pharmacies in Australia. This includes prominent pharmacy chains like Chemist Warehouse, Priceline, and Amcal, as well as major supermarkets.'
---
Wellnex Life also published an ASX announcement today:
Where to from here? If you would like to start a position or to receive more investor information about Wellnex Life, please register your interest via the form below and we will get in touch with you as soon as possible.