White Rock closing in on Morning Star's first gold pour
White Rock Minerals (ASX:WRM; OTCQX:WRMCF) was recently featured in Stockhead discussing that they are just months away from pouring their first gold bar, under its leadership at the high grade and historic 'Morning Star' gold mine in Victoria.
The mine produced 883,000oz of gold at 26.5g/t gold between 1862 and 1963.
White Rock Minerals, an explorer with a $20m market cap has a number of ducks in a row: their 'Woods Point' Victorian gold project; 'Red Mountain' zinc-silver project in Alaska; and 'Mt Carrington', a gold-silver asset, being pushed forward by JV partner, Thomson Resources (ASX:TMZ).
Woods Point: The Golden Asset
Woods Point comes with two mining leases, a functioning Morning Star mine, 80,000tpa processing plant and around 660 sqkm of under-explored ground.
Morning Star, which historically produced over 800,000oz at 26g/t, has a shaft that goes down 800m.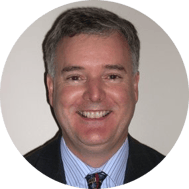 "
There are areas of the mine where the old timers just didn't persevere if the reef in front of them was thinning out, even though a few metres later it could widen again. We have initially been focusing on such areas as there are many in the upper parts of the mine, untouched and poorly explored to date

".

Matthew Gill, Chief Executive Officer, White Rock Minerals
The amount of gold at Woods Point
Last month, WRM reported an astonishing 0.4 metres at 621g/t gold hit — equivalent to 20 ounces per tonne of gold – within the Gap Zone area, which consists of 200 metres of vertical levels between areas of historic mining that occurred below 14-level (>300,000 ounces) and above 10-level (>500,000 ounces).
There is a high potential to identify new high-grade structures along a 600-metre strike length of the host dyke.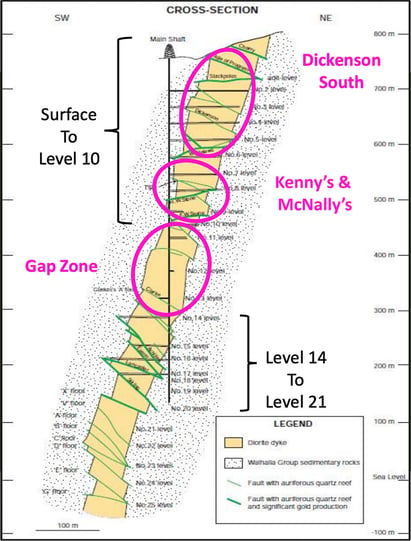 Mt Carrington is a large and near term production asset
In May last year, Thomson Resources (ASX:TMZ) signed a deal to earn into WRM's Mt Carrington silver-gold project in NSW, an asset that has over 350,000oz of gold, and over 23 million ounces of silver in JORC.

TMZ can earn up to 70% of the project by paying for all exploration and C&M costs (+$7m) up until mining commencement.
WRM's Alaskan asset
WRM's, Red Mountain is one of the largest undeveloped zinc and silver VMS projects in the world.
The Significant deposits at 'West Tundra Flats' and 'Dry Creek' show a combined high-grade inferred resource of 11.6 million tonnes at 12% zinc equivalent or 555g/t silver equivalent.
Gill says it is time to either find a venture partner, sell it or spin it.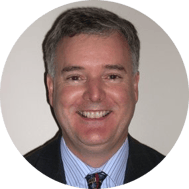 "
We are looking at all options for that asset that move it forward and that adds value for our shareholders...It is so big; it is bigger than we can handle at the moment with our current balance sheet

"

Matthew Gill, Chief Executive Officer, White Rock Minerals

Read the full Stockhead article here.
---
White Rock Minerals is an ASX-listed, near-stage gold producer and poly-metallic and precious metals explorer. The Company's objectives are to create and enhance shareholder value through the development of its three key assets: Woods Point Gold Project, Red Mountain and Mt Carrington.
If you would like to learn more about White Rock Minerals or the mining sector as a whole, please subscribe to the Company's Chairman's List below.