White Rock Minerals (ASX:WRM) - Changes to Chairperson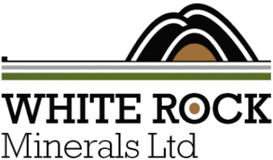 White Rock Minerals Limited (ASX: WRM; OTCQX:WRMCF), ('White Rock' or 'the Company') is pleased to announce the appointment of Mr Peter Mangano as Non-Executive Chairperson following the retirement of Mr Peter Lester. Further to our Announcement on 8 June 2022 whereby it was announced that the Company was considering a Board refresh, Peter brings his Business Development and Capital Markets experience and skills to White Rock.
Peter is highly regarded and respected in the Capital Markets, Investment and Fund Management sector and has worked as a Fund Manager, Resource Analyst and Corporate Advisor over the last 30 years working in the Resources and Energy sector. Peter holds a B. Com from the University of Tasmania and a B. Sc from the University of Western Australia and commenced his career in the resources industry with Renison Goldfields and Pasminco.
Peter is currently a Director of Contango Capital and previously spent 6 years at Colonial First State (CFS). Prior to CFS, Peter spent 12 years at Citigroup, including 6 years as Managing Director and Deputy Head of US Equity Research in New York.
Mr Lester retires as non-executive Chairperson after over 9 years as a director.
The Board acknowledges and thanks Peter for his significant contribution and guidance. Mr Lester has held the role of Chairman since 1 January 2019 and had been a non-executive Director since April 2013. Mr Lester has overseen the development of Mount Carrington to a positive gold first pre-feasibility; the acquisition of and development of a high-grade zinc VMS project at Red Mountain and gold at Last Chance and the acquisition of the Woods Point Gold Project including the Morning Star Gold Mine and large prospective gold exploration licences. Mr Lester leaves the Company with three very good Projects.
View the full announcement here.
To learn more about White Rock Minerals Limited and the gold sector, subscribe to the Company's Chairman's List.