White Rock Minerals (ASX:WRM) - Quarterly Activities & Cashflow Report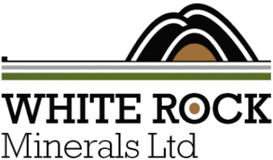 White Rock Minerals Limited (ASX: WRM; OTCQX:WRMCF), ('White Rock' or 'the Company') is pleased to report on its activities for the quarter ended 30 June 2022.
Highlights
Woods Point Gold Project, Victoria
Diamond drilling at Woods Point that began in October 2021 has identified up to five potential gold production areas at the high-grade Morning Star Underground Gold Mine, with mining on track to restart in Q3 of 2022.

The Gap Zone represents an area underground with 200 metres of vertical extent between areas of historic mining with historical production1 of 883,000oz gold at 26.5g/t Au.

The first phase of drilling in the Gap Zone returned 0.4m @ 740 g/t gold2 (23 ounces per tonne) from a quartz reef interval with visible gold.

A second significant intercept of 0.25m @ 972 g/t gold3 (31 ounces per tonne) in a quartz reef interval with abundant visible gold from the Achilles Reef was reported after Quarter end.

The Exhibition Reef is a parallel mineralised quartz structure above the Dickenson Reef at the southern end of the mine and located around 4 Level that includes a "high-grade" gold target area that is potentially more than 100m in strike length and up to 40m down-dip.
Red Mountain silver-zinc VMS and IRGS Project, Alaska
White Rock acquired a new high-grade gold project identified within the Tintina Gold Province, Alaska, during the Quarter

5

.
Highlights of the White Gold Project from historic exploration include:

19.0m @ 4.0g/t gold including 2.6m @ 11.2/t gold in surface trenching and 27.1m @ 3.1g/t gold from 88.3m including 1.2m @ 23.1g/t gold (WG11-02) at the Shalosky Prospect.
9.8m @ 8.6g/t gold

including

3.8m @ 14.3g/t gold

in surface trenching and

20.0m @ 2.5g/t gold

from 34.4m including

2.2m @ 17.4g/t gold

(WG11-05) at the

Low Prospect.

18.0m @ 9.1g/t gold

including

4.0m @ 33.8g/t gold

in surface trenching at the

Goldberg Prospect.

28.0m @ 3.0g/t gold

including

3.3m @ 16.4g/t gold

in surface trenching at the

Hunter Prospect.
Mt Carrington Gold and Silver Project, NSW
White Rock and Thomson Resources (ASX:TMZ) finalised and executed an agreement6 to amend the initial joint venture agreement over the advanced Mt Carrington gold and silver

Thomson will continue to manage the project and fund site care and maintenance costs until the formation of a Joint Venture on a 51:49 or 70:30

Agreement provides for a two-stage exploration earn-in and option to joint venture agreement focused on exploration activities on the Mt Carrington

Thomson can earn 51% of the project by spending $5M over three years and will be able to earn up to 70% of the project by spending a further $2M over a further two years under the amended.
Matt Gill, Managing Director and CEO of White Rock Minerals comments:
The team on-site at Woods Point – our gold mine in Victoria, is making great strides as it continues to drill in-mine targets at the Morning Star Gold Mine. We have already identified five potential near-term mining areas above 9 Level, and recruitment and development to access two of these gold-bearing reefs have already commenced.
"The diamond drill has also been doing a broad-spaced first pass of the under-explored Gap Zone, between 9 and 14 levels. There, we have already hit super high grade – 2 intercepts over 700 g/t gold.
In Alaska, we acquired a highly prospective exploration package called White Gold, with up to eight prospects, where historical results carry grades between 14 and 33 g/t gold.
Alongside this, we signed an exploration earn-in and option to joint venture our advanced gold and silver project at Mt Carrington in NSW. Our JV partner – ASX-listed Thomson Resources – will manage this program and we will be free-carried during this time.
It's been a busy time for White Rock and we look forward to becoming a gold producer in the next few months."
Corporate
Appointment of Mr Peter Mangano as non-executive Chairperson7.

Retirement of Mr Peter Lester7 as non-executive Chairperson and the retirements of Mr Jeremy Gray8 and Mr Christopher Wellesley8 as non-executive

Signed non-binding term sheet in connection with a convertible note and equity facility with Obsidian Global Partners9:

Obsidian will initially invest $2.5 million; and

Obsidian may invest up to $30 million over a 24-month period by way of a combination of convertible notes and new fully paid ordinary

Placement of 15,979,003 shares raised approximately $2.4 million before costs at a price of $0.15 per share10.

These funds after costs will be used for:

Recruitment, re-capitalisation, pre-production development, and commencement of gold production at the Morning Star Gold Mine.

Working capital.

Red Mountain Care & Maintenance – commitment for further exploration once the Morning Star Gold Mine becomes cash flow.
View the full announcement here.
To learn more about White Rock Minerals Limited and the gold sector, subscribe to the Company's Chairman's List.