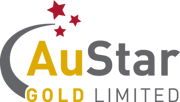 AuStar Gold (ASX: AUL) is a gold exploration, mining and production company with an extensive portfolio of historical, near term development and current assets based around the Morning Star Gold mine located approximately 120km east of Melbourne. Their vision is to become the next mid-tier gold producer!
Corporate Showcase
The Challenge
Barclay Pearce Capital first started working with AuStar Gold Limited (ASX:AUL) in March of 2020, when the company was in suspension on the ASX. We were impressed by the corporate vision, but realised that the company still had a way to go before achieving their goals. After conducting thorough analysis, we understood that AUL had the potential to become the next mid-tier gold producer in Australia.
AuStar had a very strong corporate strategy, however, the company needed guidance to reach their long-term goals. Barclay Pearce Capital decided to work with AUL after analysing their capital requirements, and realising the opportunity that was available. We believed that AUL could leverage additional capital to acquire strategic assets and develop their advanced high-grade gold portfolio through the use of 21st century technology.
Our Solution
To fuel their expansion, we raised a $1.4m Convertible note (April 2020) to fund regional exploration drilling at Morning Star and for future corporate growth initiatives. This transaction was followed by a $1.96m Private Placement alongside an Entitlement Offer (September 2020) with attaching options. This capital financed the improvement in operations of its Morning Star mine and further regional exploration of their tenement portfolio.
The Outcome
Since BPC was mandated, the company has experienced significant growth with the share price increasing by approximately 43.5%. Alongside this, AUL has recently secured strategic investments from a number of international institutions, highlighting its strong position in the capital markets.
Moving forward, AUL is ideally positioned to benefit from recovering equity markets and soaring gold prices.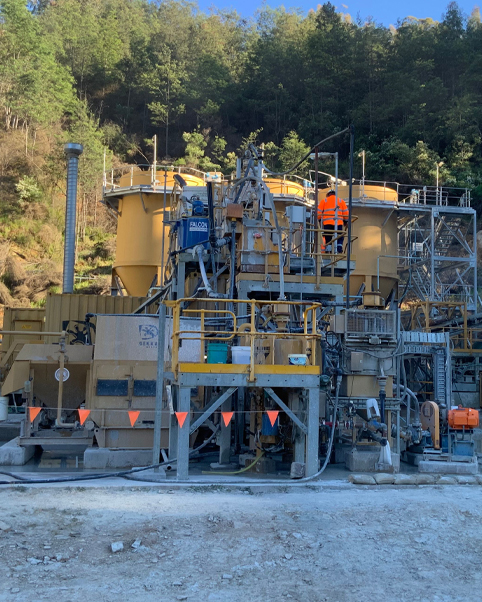 140%
Increase in Share Price since mandated
$5.36M
Capital Raised for AuStar Gold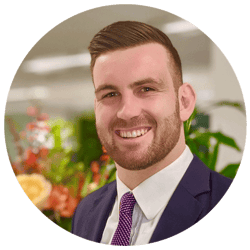 "As a producing gold company, AUL is already a step above most and in our opinion is significantly undervalued in the gold space. The success and interest of the recent placement is a tribute to this. We saw how investors recognised AUL's value off the back of some of its recent achievements and the anticipation of its upcoming milestones."
Ethan Perrett
Investment Analyst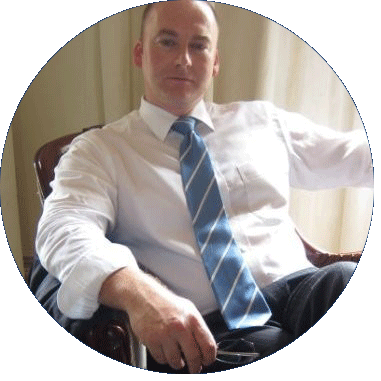 "The team at Barclay Pearce Capital have been proactive and effective in the advice they have provided to AuStar Gold. It has been invaluable within a growing, operationally-focused company to have their team in our corner."
~ Philip Amery, Chairman, AuStar Gold
.
Marketing, IR & PR Showcase
The Challenge
As the share price started rising, AUL needed to strengthen their digital presence in order to connect with a wider investor audience. 2020 has proved to be a progressive year for the company, which highlighted the fact that their existing communication channels were insufficient and needed to deliver a more comprehensive digital reach. Since COVID-19 appeared, our world has been forced to embrace digital communication as the norm. As a result, AUL's existing messaging became harder to find. Today's consumer is digitally savvy with high expectations for companies and their efforts to be easily accessible. That's when the AuStar Gold board turned to our in-house Marketing, IR & PR team for a robust solution.
The Solution
To establish a comprehensive digital brand presence, the BPC Marketing, IR & PR team has worked alongside the AuStar Gold board to build their brand community and enhance their brand positioning. We achieved this by utilising our proven strategy blueprint, where we built AUL a brand new website, set up supporting SEO tools and kick-started their social media channels with a simple yet effective content marketing strategy. We then put the entire AUL digital presence under a public spotlight by featuring their Chairman, Philip Amery on a panel-style video commenting on the price of gold during COVID.
The Outcome
The amalgamation of all the different elements included in our digital strategy, resulted in the steady growth in digital traffic, overall brand awareness and an increase in the AUL share price. Today, the ongoing campaign efforts from our Marketing, IR & PR team are generating new subscribers and followers across the AuStar Gold website and social media channels.
Latest Articles
Want to learn more about

Gold

as an investment

? Read AUL's posts below!
Privacy Statement
Financial Services Guide
Research Policy
Complaints Management Policy
Scam Alert
Barclay Pearce Capital Management Pty Ltd ACN 619 189 847 | AFSL: 503261
Barclay Pearce Capital Investment | ACN: 667 428 480 | CAR: 1303113
Barclay Pearce Capital Asset Management | ACN: 661 805 250 | CAR: 1302665
Barclay Pearce Capital Queensland | ACN: 668 591 740 | CAR: 1304194
Barclay Pearce Capital | ACN: 671 103 254
Barclay Pearce Capital Communications | ACN: 659 740 217
Barclay Pearce Capital Events | ACN: 661 642 726
BPC UK Ltd | CRN: 14822860
© 2023 Barclay Pearce Capital - BPC | All Rights Reserved
Disclaimer:
Barclay Pearce Capital Management Pty Ltd is the holder of an Australian Financial Services Licence (Number: 503261). The information provided on this website is general in nature only and does not constitute personal advice. The information has been prepared without taking into account you or your company's objectives, financial situation or needs. Before acting on any information on this website you should consider the appropriateness of the information having regard to your objectives, financial situation and needs. You should seek independent financial advice and read the relevant disclosure statements or other offer documents prior to making an investment decision about a financial product. The material contained on the website is for information purposes only and should not be construed as an offer or solicitation or recommendation to buy or sell financial products.
BPC Sydney
Level 17, 115 Pitt Street
Sydney NSW 2000 Australia
Tel: +61 2 8288 6900
BPC Melbourne
Level 26, 360 Collins Street
Melbourne VIC 3000 Australia


BPC Adelaide
Level 24, Westpac House
91 King William Street
Adelaide SA 5000 Australia


BPC Gold Coast
Level 4, 91 Upton Street
Bundall QLD 4217 Australia


BPC London
180 Piccadilly, St. James's
London W1J 9HF UK


Email: info@barclaypearce.com.au