Trading equities is all about having access to the right investment opportunities and making decisions based on accurate, unbiased information. Often, this means hours of research on a daily basis, keeping up with several ASX announcements, understanding economy-impacting events and regularly consuming broader news updates. If you're not an equities trader by profession, then it can quickly become rather overwhelming, especially once you have built a considerable-sized investment portfolio.
Our Equities Trading team, backed by our independent research department is the ideal solution for said situation. Our clients receive access to exclusive investment opportunities, daily ASX research reports, our expert weekly outlook on the Australian markets and direct access to our equity traders.
Investing with BPC is about building long-term returns, trust, confidence and a mutually beneficial relationship.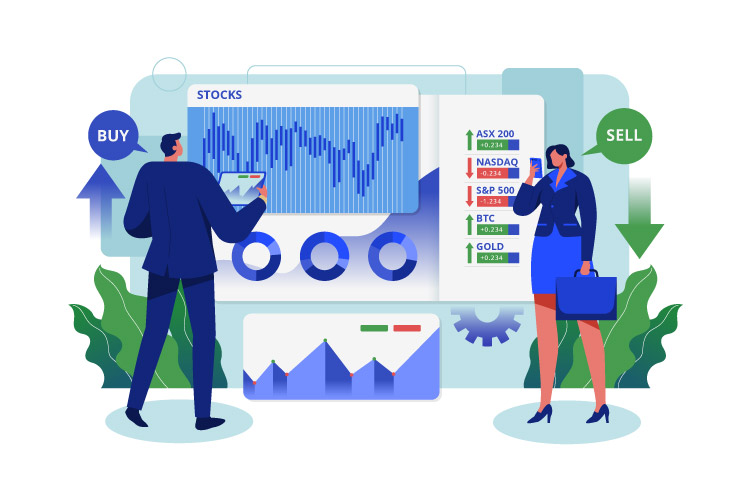 Benefits of Investing with BPC

Deal Flow
Handpicked deals
straight to you

Leveraged Portfolio
Multiply your investment
opportunities

Friendly Team
Always here to help
and have a chat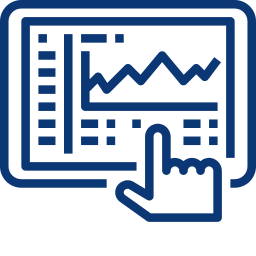 Cutting Edge Tech
Quick execution and
competitive pricing
BPC
WINS
SHARE PRICE
$0.02
FIRST MANDATED
*AS OF 30/06/2020
SHARE PRICE
$0.82
4000% INCREASE
*AS OF 15/02/2021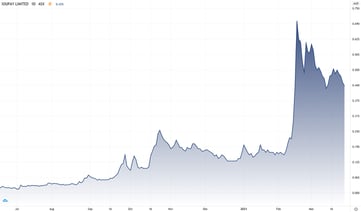 IOUpay (ASX: IOU) is a fintech and digital commerce software solutions company, it uses its services to enable institutional customers to securely authenticate customers with banking and payment transactions.

IOU is now directly focused on their BNPL arm, which is directly focused on the south-east Asia market, with a plan rollout in February.

The Asian market is extremely large and has been largely untapped in the region, with constant partnerships and growth in the region, IOU could be a major player in the BNPL space with a partnership with EzyStore a taste of what is to come.

SHARE PRICE
$0.05
FIRST MANDATED
*AS OF 03/04/2020
SHARE PRICE
$0.44
780% INCREASE
*AS OF 22/01/2020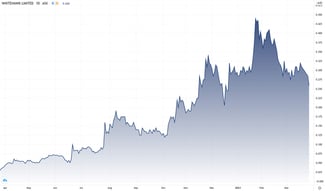 WhiteHawk (ASX: WHK) operates a cloud-based cybersecurity marketplace that allows customers to tailor their cybersecurity needs with the correct product for them, a customer can also book a consultation to make sure the product is correct for them.

WhiteHawk also offers an online tool that enables small to medium enterprises to take immediate action against cybercrime, fraud and disruption that can cost business thousands here in Australia and the United States.

WhiteHawk also has contracts with the US government agencies and will be looking to expand their government contracts, while also taking a piece out of the Australian government $1 Billion in cyber budget.

SHARE PRICE
$0.23
FIRST MANDATED
*AS OF 02/03/2020
SHARE PRICE
$0.45
95% INCREASE
*AS OF 17/09/2020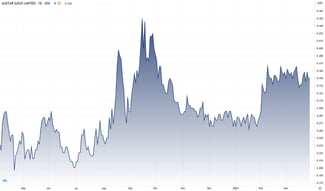 Austar Gold (ASX: AUL) is an Australian gold producing company. AUL owns the Morningstar gold mine located in the Victorian goldfields, in the gold-rich zone next door to the Walhalla woods point goldfields (6 million ounces). The company is a producer achieving positive cash flow whilst also exploring the area further.

While an MRE has not yet been announced that it will be generated in the near future, further exploration is generating continuous results in the area proving to be a high-grade resource in the ground, whilst also maintaining production generating positive cash flow.

AUL received a takeover scheme with White Rock (WRM.ASX) that will see every AUL share receive 0.78 shares in White Rock. The agreement represents a 47% premium to the last traded price of the 1st of February 2021.
*Past performance is not an indicator of future performance.
Testimonials
See what some of our awesome clients have to say about our trading team
Research Policy

Complaints Management Policy

Scam Alert
Barclay Pearce Capital Management Pty Ltd ACN 619 189 847 | AFSL: 503261
Barclay Pearce Capital Investment | ACN: 667 428 480 | CAR: 1303113
Barclay Pearce Capital Asset Management | ACN: 661 805 250 | CAR: 1302665
Barclay Pearce Capital Queensland | ACN: 668 591 740 | CAR: 1304194
Barclay Pearce Capital | ACN: 671 103 254
Barclay Pearce Capital Communications | ACN: 659 740 217
Barclay Pearce Capital Events | ACN: 661 642 726
BPC UK Ltd | CRN: 14822860
© 2023 Barclay Pearce Capital - BPC | All Rights Reserved
Disclaimer:
Barclay Pearce Capital Management Pty Ltd is the holder of an Australian Financial Services Licence (Number: 503261). The information provided on this website is general in nature only and does not constitute personal advice. The information has been prepared without taking into account you or your company's objectives, financial situation or needs. Before acting on any information on this website you should consider the appropriateness of the information having regard to your objectives, financial situation and needs. You should seek independent financial advice and read the relevant disclosure statements or other offer documents prior to making an investment decision about a financial product. The material contained on the website is for information purposes only and should not be construed as an offer or solicitation or recommendation to buy or sell financial products.
BPC Sydney
Level 17, 115 Pitt Street
Sydney NSW 2000 Australia
Tel: +61 2 8288 6900
BPC Melbourne
Level 26, 360 Collins Street
Melbourne VIC 3000 Australia


BPC Adelaide
Level 24, Westpac House
91 King William Street
Adelaide SA 5000 Australia


BPC Gold Coast
Level 4, 91 Upton Street,
Bundall QLD 4217 Australia


BPC London
180 Piccadilly, St. James's
London W1J 9HF UK


Email: info@barclaypearce.com.au