5 Technology Stocks for Your Portfolio
Does your portfolio look like Today or Tomorrow?
Following on from our short term stocks to look at, strong stocks for your portfolio, we look forward and see what would suit your portfolio for the future.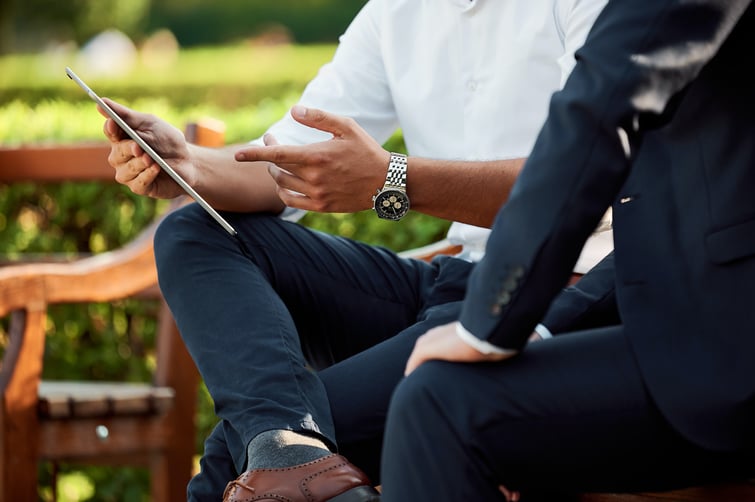 Technology has been an interesting trade throughout the COVID-19 Pandemic, with most stocks initially met large sell off's as the market crashed and investors scrambled for cash. Unusual market behaviour occurred, for instance when the negative correlation between Equities and Gold broke down, as both went down! And then the rebound was fierce, far more fierce than any predicted, as Central Banks and Governments stepped in with stimulus packages through bail outs, purchasing plans and all forms of incentives for businesses. I also wrote about the silent stimulus for our Corporate's, through relaxing the Capital Raising rules. In short, the discount was increased and the votes required decreased. Which gave plenty of opportunity for active investors.

Many technology stocks on the ASX have a high Beta, that is their relative movement to the broader index. For example, a stock with a Beta of 1.5 is expected to move 50% more than the ASX200, up and down. This volatility provides opportunity, and at times can be scary for investors, however as a reward can be plentiful in returns.

Often the common gripe with equity investors is that these stocks aren't house hold bricks 'n'mortar names- companies they drive past with billboards, or items they consume in their day to day life. But investors must accept that their portfolio needs to be exposed to tomorrow, not today, and therefore have stocks that not only will exist in 5, 10 or 20 years, but thrive. Information bias can hamper your portfolio, and if we look backwards at some of the largest ASX companies at certain points in history we see by simply buying the largest stocks you can not only be missing returns, but damaging your portfolio.

An example of this? In 1968 Myer was the 8th biggest company in Australia. In 1988 News Corp made the top 10. And in 1998 the largest company on the ASX was Telstra.

Acronyms are a plenty of the modern generation, and the first I mention (but surely not bring to you) is FAANG, or closer to home; WAAAX. For the US that is Facebook, Apple, Amazon, Netflix and Google, all names that have integrated themselves into our homes. In 2013 a study talked about the Trillion Dollar Club from 10 years prior, with new entrants Amazon and Apple. Names not on that list in 2013 that were thought to have a chance? HMV, Blockbuster, Borders.

Bringing our attention closer to home and back to WAAAX? Wisetech, Afterpay, Altium, Appen and Xero. Our local version of FAANGS, and whilst there are sceptics to some of these names, it'd be a mistake to not have some in your portfolio. The ASX has many great technology stocks, and with increasingly popularity the ratings agency, Standard and Poors, launched the All Technology Index for the ASX. Ironically, the timing for this launch wasn't ideal, February 24th 2020. Recognition of tech on the ASX is not without cause, the number of companies in the industry on the ASX has double in the last five years to 200.

As mentioned, these higher beta stocks are prone to moving more than the market. So how did they go through unprecedented times? Well despite losing 42% upon listing in a matter of weeks, Friday the 12th of June saw it back in positive territory.

The S&P re-balancing has now been complete- a process where stocks enter or exit indexes. Some new entrants to the All Tech Index;


Your don't have to look past the big names to see how this index has recovered; Afterpay traded down to $8.01 before hitting a high of $62.99 today. If I wrote this at the start of June, the all time high was just over $50.

If you took a longer term outlook and compared performance, the last 6 years is a sign of the growth in the Tech Index vs the broader ASX300.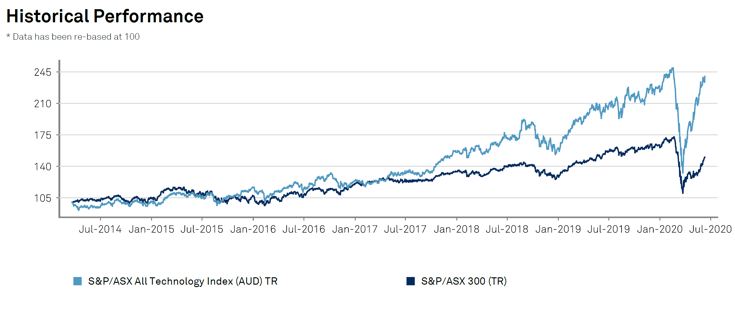 So what are they?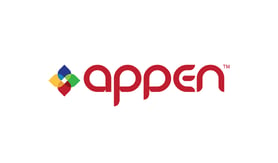 Appen (APX.ASX)
We have mentioned Appen as a house favourite, and you will have seen it pop up in our report and recommendations. So what do they do? Appen is the global leader in providing data for use in machine learning and artificial intelligence (AI).
Strengths lie in the business as the company experiences strong demand from large tech-conglomerates throughout the globe- Appen provides the tech for Apple and Google to train Siri, Hey Google and other virtual assistants. This has translated into strong recent revenue growth, assisted by recent acquisitions. Recently Appen revealed it''s on target to achieve its guidance despite the world pandemic, and its earnings in the financial year period for 2020 would exceed and increase 2019 by 30%
One of tech's hottest buzzwords is AI (Artificial Intelligence), and with Appen a favourite, I see this company delivering strong returns beyond 5 to 10 years.

EML Payments is a mid-cap ASX stock that focuses on pre-paid and digital gift cards.
The company has exposure to the hot BNPL (Buy Now Pay Later) sector and acquired Prepaid Financial Services - an important banking sector the exposure the company didn't fully have. Though it had exposure to the retail shopping segment, the company was able to report positively during the COVID19 pandemic. Namely, this was offset by the company's salary packaging and online gaming businesses. We believe its resilience during the time, and strong balance sheet ($125mil of cash) last reported, provides the company an exciting opportunity to strengthen their offering. And the company does too, as it expects the pandemic to increase the digital take up of its payment systems.
A stock price that had an outstanding run in 2019, we see 2020 and beyond with plenty of opportunity as the desire for big corporate companies to move to digitised systems that are fully mobile will increase their sales pipeline.
Electro Optic Systems (EOS.ASX)
This pick is unlike our other stocks, in that it hasn't fully recovered from the Coronavirus sell-off. Yet. The company manufactures components for the space and defence sectors, and well. Sales have more than double over the last two years and their product range is expanding through acquisitions. During the pandemic the company did not experience cancellation or changes of contracts, nor its sales pipeline. Their latest acquisition, Audacy Corporation, was a US satellite communications company. Whilst it all sounds very futuristic, we are preparing a portfolio for tomorrow and the years ahead, not today. The recent Space X launch into space has put a spotlight in the sector, and the commitment from the US to increase spending will likely translate to a rise in sales for EOS.
Further, the potential to be somewhat resilient to increasing global hostility makes this stock a good one to own. The company supplies laser optic equipment to military's and is implementing US production shortly. Later on in this report we mention a potential new Cold War, and with the Space exploration (or the Space Race) becoming topical again, we want some EOS in our portfolio. The recent capital raise also strengthened its balance sheet, something we mention regularly mention as a necessity for tech stocks. It is also one of the factors tipped to have held back the recovery of the stock, which over time becomes a less relevant factor.
Opthea develop biologic treatment for eye diseases. And therefore borders on the healthcare/technology sectors, however in our eyes through its utilisation of technology we can include it on this is. Whilst it is smaller, we would rate it a more speculative buy, as the company is undergoing its final stages of trials in treating wet age macular degeneration and diabetic macular edema. For those not too up to speed, wet age macular degeneration is the leading cause of vision loss in people over the age of 50.
The company has a strong balance sheet which gives investors confidence as developing novel biological therapies is particularly niche.
Something smaller?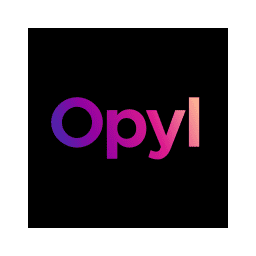 Opyl Limited (OPL.ASX)
An Australian company that has a wide range of technological focused services, Opyl has caught our attention following their successful Institutional Placement. The technology focuses on Artificial Intelligence assisted services that is undergoing development for commercialisation. The focus on global healthcare brands places this stock in multiple tailwinds; health and AI foremost.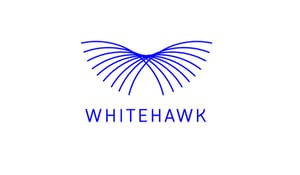 Whitehawk Limited (WHK.ASX)
Earlier this week I wrote to clients about the ever present threat's to Australia digitally. The cyber security space has come to the forefront of our population with consistent state-based attacks. The collection of our data and the application to Artificial Intelligence has created a new world Cold War, and is best explained through an excellent FourCorners program that aired last week. It was an enjoyable short program which you can catch here.
Australia has committed to spending more money to the sector, and with strong Trans Pacific relationships to America, we believe Whitehawk is in the right position to progress on its great product.
Every week we publish our "The Deal Of The Week" email newsletter where we highlight stock opportunities we reckon are worth your attention. To stay ahead of the game and be in the know, subscribe to our Deal Of The Week newsletter now.