As Barclay Sees It - March 2021
Every Tuesday afternoon we publish a collection of topics and give our expert opinion about the Equity Markets.

With the growing trend towards green investments and Australia's unique position & competitive advantage in renewable energy generation, this week's ABSI will explore Australia's current renewable energy industry, its recent news and stocks to look out for.
Energy and resources export surge holds up the economy
A record A$296bn in forecast resources and energy exports this year is turbocharging Australia's economic rebound from the COVID-19 downturn and will help offset the withdrawal of the federal government's JobKeeper wage subsidy. China's strong demand for iron ore is underpinning the new commodity supercycle, despite ongoing diplomatic and trade disputes between Beijing and Canberra. While the international push to tackle climate change will challenge thermal coal, demand will rise for commodities – including copper – used in green infrastructure in the transition to a low-carbon world, as well as lithium and nickel mined to make batteries.
Australia's Growing Investment in Renewable Energy
The Clean Energy Council's latest investment report to be released reveals there was A$18.6bn in renewables investment – with a total generation capacity of 10,395 megawatts – in 2020. Of this, NSW led the charge with 3612 megawatts or $5.6 billion in investment or 4914 jobs with 13,502 new jobs created nationally in the renewables sector. The wind sector recorded its second-straight record-breaking year, supplying more than one-third (35.9%) of Australia's clean energy in 2020. Small-scale solar was next with 23.5%, closely followed by hydro (23.3%), large-scale solar (10.9%), bio-energy (5%) and medium-scale solar (1.4%). The 2020 report marks the first time that more than a quarter of Australia's electricity came from renewables.
---

Tilt Renewables Limited (ASX: TLT)
Tilt Renewables Limited (TLT) is an Australasian owner, operator and developer of a number of established wind farms and an extensive wind and solar development pipeline. The company's assets are strategically located in the South-East of Australia, which has some of the most favourable wind resource conditions in Australia.
TLT's share price has soared to all-time highs following news of a proposed A$2.7bn takeover by a consortium of companies, including AGL energy, Mercury NZ and QIC. Following the recommendation of the TLT board, the proposed acquisition price of roughly A$7.24 per share will give Tilt renewables a market capitalisation of A$2.73bn, making it the largest renewable energy deal ever in the ANZ region.
With the Victorian Yallourn Power Station bringing forward its closure by four years, and Liddell's planned closure in 2022, there is no secret that there is a significant push towards renewables to meet the public's energy needs. The news of the acquisition further highlights how sought-after renewable infrastructure is becoming, reflecting a 40% p.a return to shareholders who have been invested since the company's demerger in 2016.
TLT is currently trading at a trailing twelve month (TTM) P/E of 16.5x.

Global Energy Ventures Limited (ASX: GEV)
Global Energy Ventures (GEV) is a global developer of integrated compressed shipping projects. The company's business model is focused on developing, building, owning and operating compressed shipping solutions for transporting energy to regional markets.
The company is currently focused on the development of integrated Compressed Natural Gas (CNG) marine transport solutions and recently announced their design for the world's first large-scale compressed hydrogen Ship (C-H2), which will support the transport of hydrogen as a green energy fuel of the future.
Last month, the company announced an MOU with Ballard Power Systems (NASDAQ: BLDP), a global provider of clean energy fuel solutions, to complete a final design and procurement for GEV's C-H2 fuel system. Furthermore, more recently, the company received approval in principle (AIP) from the American Bureau of Shipping (ABS) for its C-H2 Ship containment system, based on a cargo capacity of 2000 tonnes of hydrogen.
With the significant milestones achieved over the last few months, coupled with Australia positioning itself as a major Green Hydrogen exporter, GEV is strategically placing itself in a strong position to significantly benefit from the energy and export transition.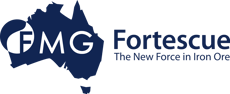 Fortescue Metals Group Limited (ASX: FMG)
Fortescue Metals Group (FMG) is an Australian iron ore company that is the fourth largest iron ore producer in the world. The mining giant recently announced that it is aiming to become carbon neutral by 2030, ten years ahead of its previous target and well ahead of the 2050 targets set by iron ore mining rivals Rio Tinto and BHP.
The company will develop green electricity, green hydrogen and green ammonia projects in Australia through its wholly-owned subsidiary Fortescue Future Industries (FFI) in which it was committed to devoting 10% of profits in order to fund the opportunities. With Analyst consensus suggesting a US$8.27bn profit in the year to June 30, this implies that more than US$827m would be available for FFI's projects this year alone.
Their venture into clean energy enables FMG to diversify from its single commodity business model into one of the fastest-growing industries in the world in green hydrogen. Moving forward, FMG's ambitious plans to deliver more than 235 GW of renewable capacity will represent one of the biggest renewable energy portfolios in the world and will cement FMG as an industry leader in the trend towards net-zero emissions.
FMG is currently trading at a one-year forward P/E of 7.1x and offers a dividend yield of 12%.
---
Unicorns Podcast: Verdant Technologies set for a clean energy lift-off
Verdant Earth Technologies is an Australian-based green energy company that owns, develops, and operates renewable energy generation assets. The company was recently featured in a Stockhead's Unicorns Podcast.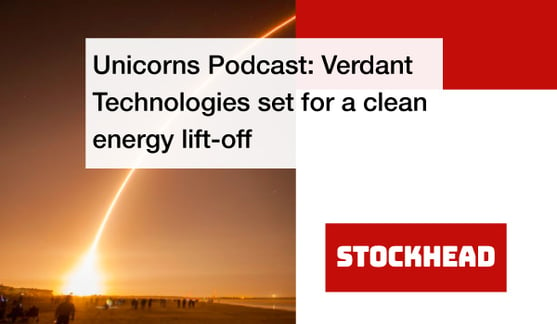 We offer value-rich content to our BPC community of subscribers. If you're interested in the stock market, you will enjoy our exclusive mailing lists focused on all aspects of the market.
To receive our exclusive E-Newsletter, subscribe to 'As Barclay Sees It' now.