As Barclay Sees It - Stocks with growth opportunities even during Covid19.
Yesterday we experienced an irregular phenomenon on the ASX - both gold and the broader index had positive days. A nice occurrence that has led us today, again a positive day on the ASX. Another strange situation we find ourselves analysing is the US Market is approaching all time highs (the Nasdaq last night hit an all-time high) and yesterday the world had a record number of new Coronavirus cases 183,000. Here in Australia we are trading off the top, a few hundred points (4%) below our recent highs, but well above our lows. The market yesterday was overall relatively quiet, as it had caught the weekend spook, before starting to make up gains late into the afternoon.
What caused the spook? A broad mixture of things!
Firstly, COVID-19 cases are on the rise - internationally and on our home soil in Victoria. There is still civil unrest in the United States and Wall Street has begun to prepare for a Democratic clean sweep, early polling is indicating the Republican Party could lose the White House and their Senate majority. Further, the US Federal Reserve warned that a possible second wave of COVID-19 infections would disrupt the economic rebound by prolonging shutdowns.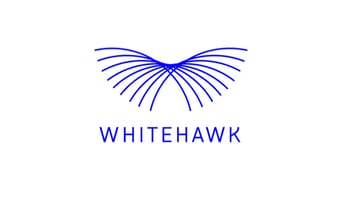 Whitehawk Limited (WHK.ASX)
Yesterday, Whitehawk Limited experienced a surge in stock price due to reported Cyber attacks. It is hard not to talk up your own book when a house stock surges almost +64% in one day!! After a positive day of trade last Friday, the market was primed on reports from China's alleged cyber attacks on Australia. The media began talking about 'State-based Attacks' on the 18th (Thursday evening) and a weekend of news followed suit.
Ironically, in draft, was a blog post to go out on Cybersecurity following a FourCorners program on Artificial Intelligence and the new aged Cold War we could be seeing. Not only was it an educational experience on how AI is developing and how the data we leave behind is stored and used. It also explored the topic of the powerhouse race the Artificial Intelligence industry is experiencing, that being Chinese AI vs. American AI.
It was an enjoyable short program which you can catch here; https://www.abc.net.au/4corners/in-the-age-of-ai/12345178
Terry Roberts, CEO, Whitehawk (ASX:WHK) on last week's cyber attack, providing insights on what it means and where to from here. The article in reference was originally published by the The Australian.
So why has Cybersecurity come rushing to our attention?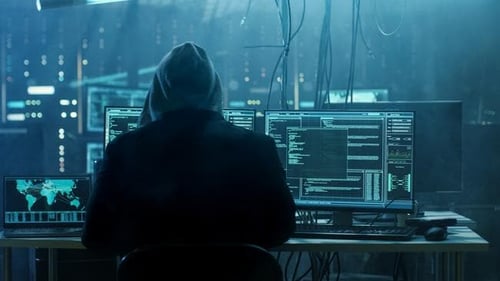 Yesterday Prime Minister Scott Morrison confirmed the Government would increased its spending on strategy and protection following a series of sophisticated state based attacks. Some say this is retaliation for insinuation of the Coronavirus, or as Trump recently reminded us at his not-sold out rally, the China Virus Companies across Australia will have to heighten their spending across Cyber Security too – which has positively buoyed the industry.
Looking for further examples of Cyber Security stocks on the ASX?
archTIS (AR9.ASX)
Listed in late 2018, the Canberra based company develops a SaaS (software as a service) platform. Their first customer was the Attorney General's Department of the Commonwealth, and have had high profiled users including Australian Federal Government Agencies. The platform was marketed as a secure storage of of data and collaborative cloud service that offered businesses content management systems.
In early June the company successfully raised a further $590,000 AUD through a share-purchase-plan (SPP) to accelerated its commercialisation strategy - something investors had been calling out for since listing. Immediately after the raise, shares dropped, but after a solid +19% day yesterday you are in the money by 80%. The company has gone onto sign Northrop Grumman as a commercial client (announced to the market 22/06/20) and Curtin University (earlier in May).
What has been trending?
Looking at the three listed names below, the commonality is gold. Gold has been trending strongly as the global economy has jitters. In one camp, you have large extensive piles of stimulus for the economy and the other is what reads as a series of bad headlines; civil unrest, medical devastation and global uncertainty. Goldman Sachs recently hiked its gold price forecast predicting US $2,000 within the next 12 months. Reasons for this include the very low interest environment and currency 'debasement'. Debasement is the depreciation of a currency, normally when its based on a commodity, by introducing extra supply (or alternatives) of lesser value. We see this as a big call, but not as bold Bank of America's prediction; US $3,000 within 18months. Our Analyst recently wrote on Gold, and his point is golden, 'Gold is a way of going long on fear'. Excuse the pun, and sorry he was quoting Warren Buffet.
Ramelius Resources Limited (RMS.ASX)
Yesterday RMS issued a guidance upgrade, and the stock price as you would expect reacted very positively, closing up 16.76%. A very strong June quarter saw production totals for quarter and full financial year 2020 to new records for Ramelius. This June quarter alone has seen 74,371 ounces produced (and there are further 'pours' to go).
Pantoro Limited (PNR.ASX)
Pantoro, a high grade Australian gold producer, has been rather quiet lately, and struggled to trade above 15 cents through May. A series of high grade drilling results and the stock has traded through to 24 cents. It is a wonderful time to be a gold producer.
Alkance Resources Limited (ALK.ASX)
Alkane has been trending strongly, finally breaking out of a trading range roughly 10cents below. Tailwinds are from its exposure in the gold sector, a natural hedge to the doom & gloom and their divestment of their rare earth projects. Receiving cash and unifying their focus didn't seem to rocket the stock first, happy to trade down from 94 cents to 87.5, before kicking back up to 93.5 cents before the end of last week. This week it released infill drilling results that returned thick high-grade intercepts - On Monday it was up 13.44% and now trades at $1.06.
Fisher & Paykel Healthcare (FPH.ASX)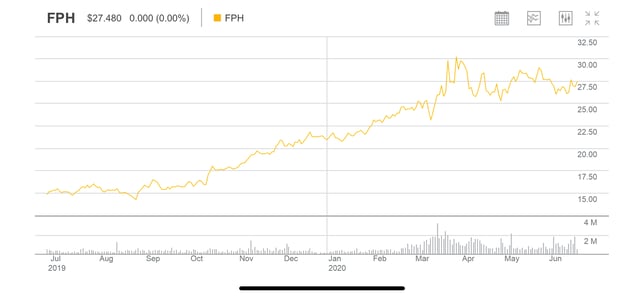 FPH release their full year results at the end of this financial year (29th of June) and in anticipation of that we often see a positive drift into the result. The company has exposure to COVID19 through their humidifiers and consumables range, whilst global macroeconomic trends in currencies have assisted a positive cash result – specifically the fall (risk-off) in New Zealand Dollars has been advantageous.
We have found FPH to be a stable short-term hold, having previously recommended this stock in As Barclays Sees It last year, and whilst quick and fast results aren't expected in this stock, do expect volatility coming in and out of their results, so adhere to risk parameters and your stop loss.