Barclay's bull or Pearce take? Playing the oil trade as crude hits multi-year highs
Each Friday, we highlight the key trading themes of the week, along with companies and sectors investors should be keeping their eye on.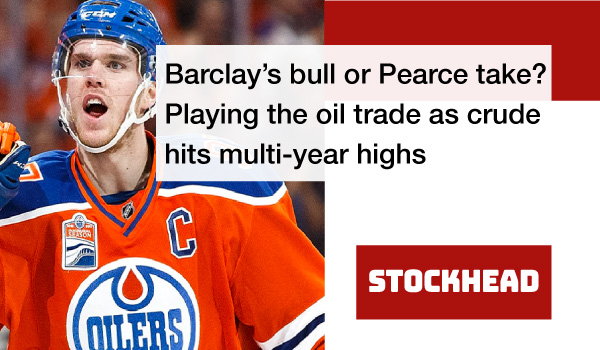 After a tumultuous year in the wake of the pandemic, global oil markets are beginning to stir.
And in this week's catch-up with the Barclay Pearce investment team, Equities Trader, Joseph Raad talks about his outlook for the sector and how investors should position accordingly.
---
The broad uptrend for both of the primary oil benchmarks — Brent crude and WTI — can be traced back to early November when the first positive vaccine results were announced.
Since then, markets have played a balancing act based around the post-COVID demand outlook and the intricacies of OPEC-led supply.
Back in April, UBS energy analyst Tom Allen told Stockhead that OPEC's monthly meetings are "crucial for near term stability" as oil markets recalibrate.
And last week there was another key update, as OPEC member states struck a deal keep a steady hand on the oil supply taps. While the global economy is improving, there's still enough uncertainty to warrant only a gradual increase in supply, OPEC said.
The move sent oil prices higher and it's one of the main reasons why Raad thinks there are more gains to come.
Going back just over a year, the peak of the pandemic in March 2020 coincided with an oil price war between key OPEC states Saudi Arabia and Russia, which sent prices on a historic crash.
In light of that,

"A lot of investors have been concerned at how OPEC would handle (the reopening), but I think overall they've managed it quite well. And with the global vaccine rollout, demand activity is still tracking higher so we really like how oil's looking."
- Joseph Raad, Equities Trader
Near-term, Raad has a price target for Brent crude of US$77/barrel. And after that, he's backing it to climb back above the US$100/bl mark for the first time since 2014.
Raad said:
"I've got US$77/bl as the next level of resistance. So between US$70 and US$77 there's a chance prices will oscillate, and once it breaks above that I think there's a lot of clear sky."
"So that's where we think it will track over the next couple of months, and over the next 12-24 months we've got a target price of US$100/bl."
Stocks to watch
As a macroeconomic trend, it's fairly simple to get exposure to rising oil prices through the ASX.
And while a number of ASX small caps are looking to prove out company-making oil projects, Raad prefers the more established names as a way to add oil to a portfolio.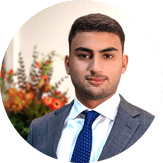 "We're looking at more of those mid-to-large caps for this strategy.

With small caps, there are a lot of other exogenous factors that will move the share price. Whereas right now with a company like

Beach Energy (ASX: BPT)

or

Woodside (ASX: WPL)

, as long as the underlying commodity continues to trend upwards we don't see a reason why share price wouldn't either."
- Joseph Raad, Equities Trader
Raad said:
"So it's much more of a safe bet in that aspect, and the fact is there's still a long way for them to move."
Other sector names that Raad flagged include Karoon Energy (ASX:KAR), SENEX Energy (ASX:SXY) and Oil Search (ASX:OSH).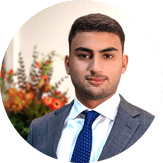 "A lot of those companies got hit hard by the pandemic and it will take time to get back to pre-Covid levels, but we really do see potential upside there as oil prices move higher."
- Joseph Raad, Equities Trader
To read the full Stockhead's article, click here.
Trading equities is all about having access to the right investment opportunities and making decisions based on accurate, unbiased information. Often, this means hours of research on a daily basis, keeping up with several ASX announcements, understanding economy-impacting events and regularly consuming broader news updates.
Our Equities Trading team, backed by our independent research department, is the ideal solution for said situation. Our clients receive access to exclusive investment opportunities, daily ASX research reports, our expert weekly outlook on the Australian markets and direct access to our equities traders.