Copper Market Update - June 2021
Over the last year, the copper price has soared 90% with its spot price hitting highs of $10,000 a tonne for the first time since 2011. Our view is that the commodity is looming towards a supply crunch and investors should "strap on" because it still has plenty more room to run.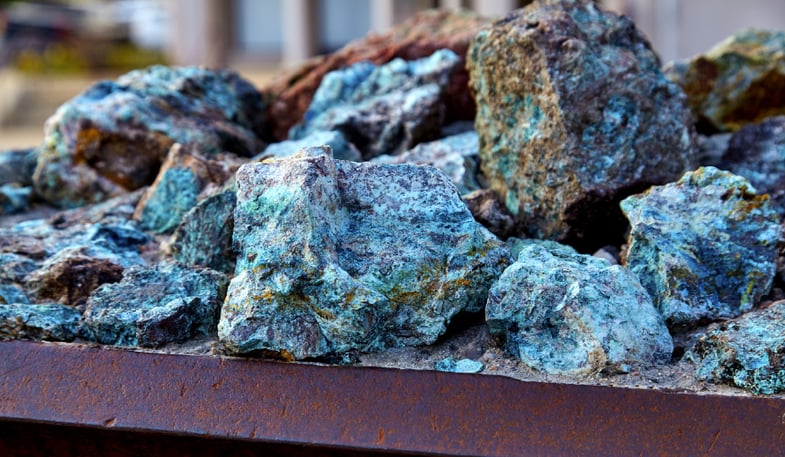 Here are the key things we're watching:
Positive US Data
The current economic outlook in the U.S remains positive as their economy grew by an annualized 6.4% in the first quarter, following a 4.3% expansion in the previous three-month period. Biden isn't giving the market any inclination that they plan to let this pullback, having recently approved a $2.25 trillion (yes with a T) infrastructure plan which bodes well for the precious metal.
Chile's Road Blocks:
Chile is the world's top copper producer but is currently bearing the brunt of labour strikes and falling ore grades resulting in a 1.3% slide in its output for the 10th consecutive month. Fuel was then added to the fire with Chile's lower house of Congress recently approving an opposition-led bill that would add a tax on sales of copper which the industry fears will limit further investment and global supply.
The Green Boom:
The environmental policies we are now seeing are the driving force behind an incoming CapEx boom. Used in everything from wind turbines to electric vehicles, copper is at the core of this clean and green transition and is expected to reap the rewards. To conceptualise the scale of the green sector growth and demand on the reddish metal, I believe Steele Li, Vice-Chair and Chief Investment Officer of China Molybdenum said it best - "We need another two Glencores".
With these structural tailwinds in place, coupled with declining inventory levels and Goldman's record high forecasts of $15,000 / tonne, it is evident that we are witnessing a copper market deficit, in which we expect to see a spike in spot price in the short-medium term.
---
Stay ahead of the game and be in the know!
Every week we publish our Deal Of The Week newsletter where we highlight stock opportunities we believe are worth your attention.