Epsilon Healthcare Ltd (ASX:EPN)- Exclusive partnership with The Valens Company
The signed agreement between Epsilon Healthcare Limited (ASX:EPN) and the Valens company has sparked a conversation between our Corporate Finance Associate, Casey Portors, and our Equities Trader, Joseph Raad, in our most recent 'Corporate Showcase' podcast.

Epsilon Healthcare (ASX:EPN) is a diversified global healthcare and pharmaceuticals company.
EPN owns a number of medicinal cannabis assets including the largest cannabis manufacturing facility in the Southern Hemisphere, the Tetra Health clinic, and the Medimar Platform – an end-to-end eCommerce solution for nutraceuticals and cannabis.
EPN additionally operates a turn-key cannabis cultivation solutions provider based in Vancouver, Canada.
---
Read the conversation:
Casey Portors:
"Epsilon Healthcare is a diversified health care and pharmaceuticals company, which operates a suite of medical cannabis assets in Australia and Canada. Yesterday, it announced that it signed an HOA with a leading Canadian medical cannabis menu manufacturer listed on the Toronto stock exchange called The Valens Company. Under the agreement, Epsilon will make the south port facility, located in Queensland, available to Valens.

This news is really huge for Epsilon as it's for a minimum term of at least five years with an option to extend for up to a further six years. Valens will be funding all operational costs and capital expenditures in exchange for up to 85% of the facility's production capacity. And this will be on the first right of refusal basis.

The products produced under the partnership will be distributed through Valens Australian distribution partner, Cannvalate, and the agreement furthers Valens international expansion to GMP markets, including Latin America, Europe, and the APAC regions. Joey, did you have any thoughts on this from a trading perspective?"
Joseph Raad:
"Yeah, Casey. I think what's really notable is the fact that they've locked in production long-term. You know, that's something that a lot of cannabis companies as of late have failed to do. So that's one of the investment highlights I think that investors are really looking towards.
If we look at what happened with cannabis stocks over the last couple of years, we saw 2020 was a great year for them. Many cannabis stocks had a great run as this is becoming more accepted globally, especially over there in the US. By then, 2021 saw a bit of a down year for these stocks. The market became a bit saturated, a lot of companies started listing in that space and the competition grew, and just a lot of them were trading on high multiples and, investors failed to see the value in them at the time.

What's I guess, notable in this instance is the fact that a company like Epsilon is still so far off, its all-time highs. If we look back to 2018, it hit a high of $1.12, and it's now trading at $0.165. So there is plenty of upside moving forward. And this recent announcement is the start of what's hopefully a strong catalyst moving forward for Epsilon. As we were looking to see it try to regain some of those highs that hit in the previous years."
Where to from here?
Trading equities is all about having access to the right investment opportunities and making decisions based on accurate, unbiased information. Often, this means hours of research on a daily basis, keeping up with several ASX announcements, understanding economy-impacting events and regularly consuming broader news updates. If you're not an equities trader by profession, then it can quickly become rather overwhelming, especially once you have built a considerable-sized investment portfolio.
Our Equities Trading team, backed by our independent research department is the ideal solution for said situation. Our clients receive access to exclusive investment opportunities, daily ASX research reports, our expert weekly outlook on the Australian markets and direct access to our equity traders.
Trading with Barclay Pearce Capital is about building long-term returns, trust, confidence and a mutually beneficial relationship.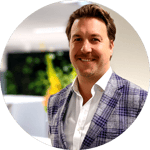 Chief Investment Officer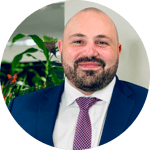 Director of Trading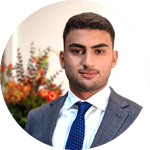 Equities Trader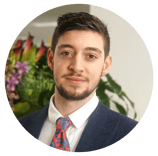 Equities Trader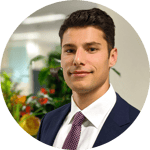 Equities Trader

Equities Trader