Forrestania Resources (ASX:FRS) - Trading With BPC
Every week we publish a collection of investment opportunities for our clients and give our expert opinion and analytics about the Equity Markets.
---
Looking for your next trade?
Today we are featuring a company that has recently floated on the ASX in a very successful fashion; Forrestania Resources.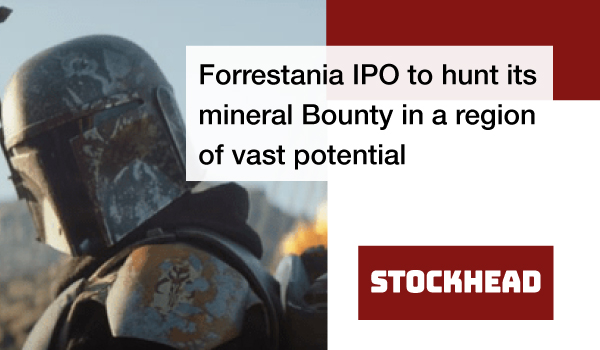 Forrestania IPO to hunt its mineral Bounty in a region of vast potential
"Historically a nickel, lithium and base metals hotspot, the golden potential of WA's Forrestania region flew under the radar for many years and remains largely unfulfilled."
---
Forrestania Resources (ASX:FRS)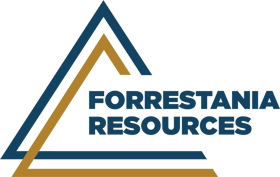 Forrestania is a multi-commodity exploration company searching for gold, lithium, and nickel, allowing exposure to arguably the three most critical minerals to date.

The historicals around Forrestania's prospect are hard to ignore, as the company is looking to develop its existing lithium base whilst exploring its gold and nickel prospects.

On Tuesday, Forrestania released an announcement stating the acquisition of new land after identifying new targets for its existing project.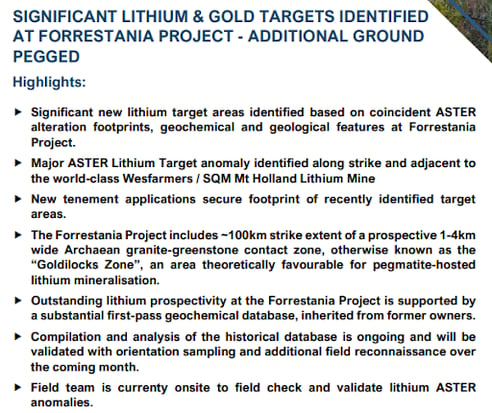 Why is this important?
Forrestania is looking to identify potential pegmatite horizons that are associated with the historical intercept of 33 meters grading at 3.2% LIO2 at their Gem Mining Lease project. Pegging the new ground allows constant exploration activities on its new project covering all of the target anomalies from the prospect.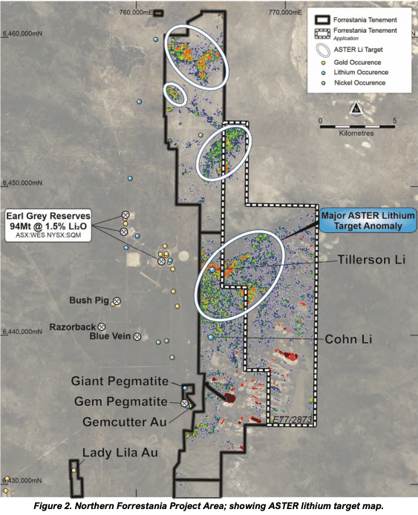 The aforementioned announcement states:
"Firefly concluded that the full extent of pegmatite mineralisation at Gemcutter had not been tested, but to date, no further drilling has been completed."
The below image shows the historical drilling intercepts received from Firefly, including the entire mineralisation of the tenement with strikes of nickel.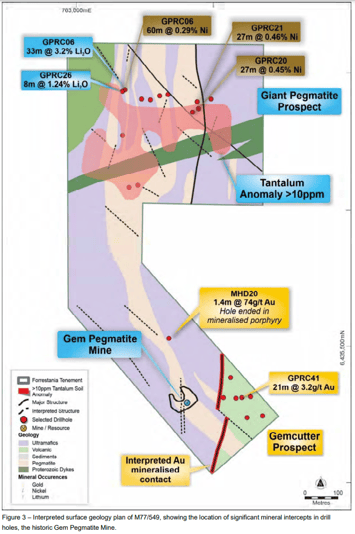 Crossroads/Lady Lila
The Company also has gold exposure through its Crossroads and Lady Lila prospects, which lay in the Forrestania project.
Crossroads incorporates 40km of granite contact with fragmented levels of historic soil sampling and AC Drilling. Drilling by Firefly in 2019 showed approximately 300m of strike lengths of mineralization from three drill sections.

Lady Lila has a defined MRE reporting in accordance with the JORC Code for 24,000 ounces.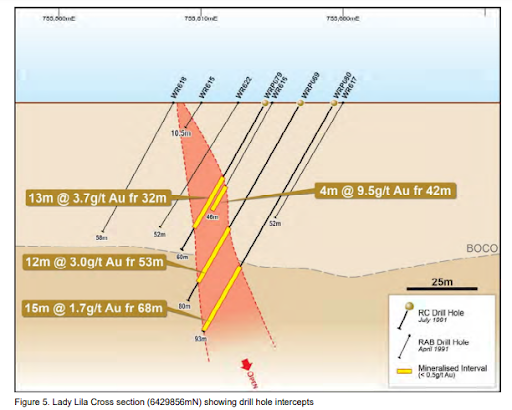 Where to from here?
Trading equities is all about having access to the right investment opportunities and making decisions based on accurate, unbiased information. Often, this means hours of research on a daily basis, keeping up with several ASX announcements, understanding economy-impacting events and regularly consuming broader news updates. If you're not an equities trader by profession, then it can quickly become rather overwhelming, especially once you have built a considerable-sized investment portfolio.
Our Equities Trading team, backed by our independent research department is the ideal solution for said situation. Our clients receive access to exclusive investment opportunities, daily ASX research reports, our expert weekly outlook on the Australian markets and direct access to our equity traders.
Trading with Barclay Pearce Capital is about building long-term returns, trust, confidence and a mutually beneficial relationship.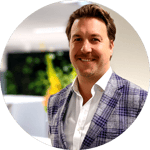 Chief Investment Officer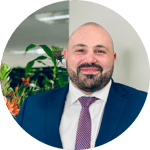 Director of Trading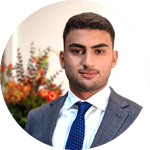 Equities Trader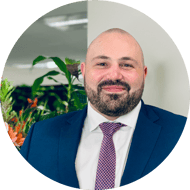 Trading with Barclay Pearce Capital ensures the needs of investors of all magnitudes are met by our highly skilled and attentive trading professionals.
~ Trent Primmer, Director of Trading, Barclay Pearce Capital.