Infinite Blue Energy closes pre-IPO round and announces major offtake
Infinite Blue Energy is an Australian-based renewable energy company with a vision to become Australia's 1st commercial green hydrogen producer. The company has recently been featured in an article by Stockhead.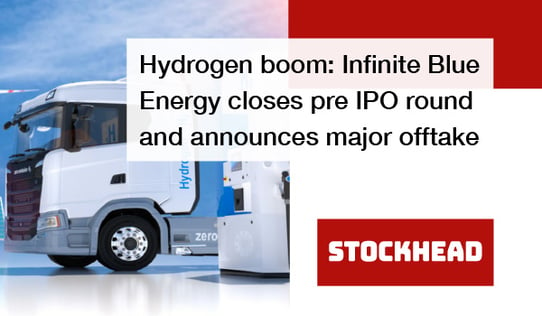 The article opens with a captivating statement:
"Infinite Blue Energy has raised funds through a heavily oversubscribed pre-IPO, as it positions itself for the coming green hydrogen revolution."
A transition away from fossil fuels to renewable energy is not only necessary for our planet, it's also inevitable.

According to data from the International Energy Agency, 28 per cent of the world's electricity generation is now already produced from renewables, at the expense of coal and gas.
The Australian government understands the urgency, and in a recent speech to the Business Council of Australia, Prime Minister Scott Morrison said:
"Australia needs to change our energy mix over the next 30 years on the road to net zero emissions."
He pointed to the commercialisation of low-emission technology as the path to net zero by 2050.
Read the full Stockhead article here.
To keep up to date with what's happening with Infinite Blue Energy and the green technology industry as a whole, subscribe to the IBE's Chairman's List.