Macroeconomic Themes ~ Graphite Stock Picks - February 2022
Our Equities Trader, Joseph Raad, discusses macroeconomic themes for the month of February.
While many deemed 2021 to be a strong introductory year to renewable and clean energy, 2022 is being widely touted as the year of EV materials. The electric car revolution is well underway and is showing no signs of slowing down. According to LMC automotive, global sales of battery EVs increased from 2.1 million in 2020 to 4.5 million in 2021, and EVs also tripled their pre-pandemic market share from 2019, making up 6.3% of global vehicle sales in 2021. One critical element which has buoyed this revolution is graphite.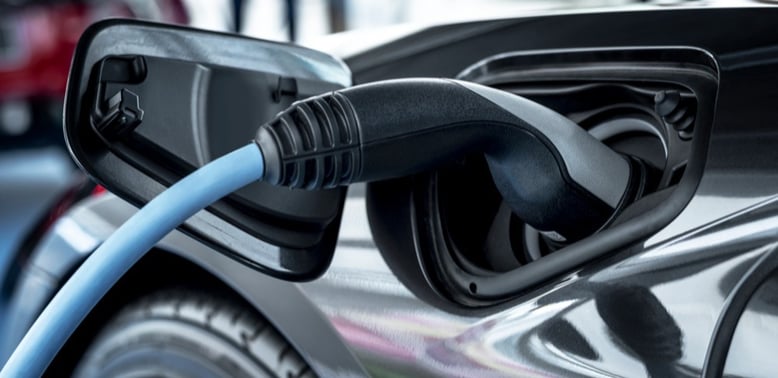 It is the key element that forms the anode of lithium batteries, and the trillion-dollar EV market relies heavily on its use case, as each lithium-ion battery contains 20%-30% graphite. In 2019, the global graphite market was valued at USD$14.9 billion. By 2027, it is expected to be valued at a conservative USD$22 billion, meaning the demand is expected to continue to surge.
Data from Benchmark Mineral Intelligence indicates demand for natural graphite from the battery segment amounted to 400,000 tonnes in 2021, with that number expected to scale up to 3 million tonnes by 2030. Demand for synthetic graphite came to about 300,000 tonnes in 2021 and is expected to increase to 1.5 million tonnes by 2030.
China controls 84% of the global graphite supply, and energy constraints within the country, coupled with COVID-19 spurred supply chain restrictions and trade tensions with the U.S., has seen a global squeeze.

China plays an integral role along the path to the consumer. According to data from Panjiva, the U.S. imported 64,396 tonnes of refined graphite between January and November in 2021, of which 73.3% came from China. Even when graphite is produced outside of China, such as Mozambique or Brazil, it is often sent to China for processing and refinement.
In 2018, U.S. trade officials sanctioned tariffs on several commodities coming from China, including graphite. Producers who have attempted to break into the market have finally started building new production facilities in the US and Canada, however, they are still years away from production.
On December 1, 2021, the California-based EV and battery giant, Tesla Inc said in comments:
"Tesla has concluded that no company in the United States is currently capable of producing artificial graphite to the required specifications and capacity needed for Tesla's production."
This leaves a significant window of opportunity open for graphite developers/producers outside of China. The recent rise in interest and demand has seen many ASX listed stocks perform exceptionally well over the last year.
---
Graphite Stock Picks
Here are three companies which are expected to continue to reap the rewards of this flourishing market:
Talga Group (ASX:TLG)

Talga Group (ASX:TLG) is a battery anode and graphene additives company headquartered in Perth Western Australia and listed on the Australian Securities Exchange since July 2010. The Company is building a European source of battery anode and graphene additives, to offer graphitic products critical to its customers' innovation and the shift towards a more sustainable world.

Syrah Resources (ASX:SYR) is an Australian Stock Exchange listed industrial minerals and technology company with its flagship Balama Graphite Operation in Mozambique and a downstream Active Anode Material facility in the United States. Syrah's vision is to be the world's leading supplier of superior quality graphite and battery anode products, working closely with customers and the supply chain to add value in battery and industrial markets.
Black Earth Minerals (ASX:BEM)

BlackEarth Minerals (ASX:BEM) is a vertically integrated graphite developer with advanced mining projects in Madagascar and base metal prospects (Ni-Cu-PGE) in Western Australia.
The Company holds the flagship Maniry Graphite Project which is located in Southern Madagascar, with the Bankable Feasibility Study (BFS) currently underway and a focus on value added products which are in high demand.
BlackEarth is currently reviewing several downstream value added graphite processing opportunities.
---
Summary
The significant weight of strategic metals in EVs in comparison to conventional cars highlights the forthcoming mega trend for materials such as graphite.
Where to from here?
Trading equities is all about having access to the right investment opportunities and making decisions based on accurate, unbiased information. Often, this means hours of research on a daily basis, keeping up with several ASX announcements, understanding economy-impacting events and regularly consuming broader news updates. If you're not an equities trader by profession, then it can quickly become rather overwhelming, especially once you have built a considerable-sized investment portfolio.
Our Equities Trading team, backed by our independent research department is the ideal solution for said situation. Our clients receive access to exclusive investment opportunities, daily ASX research reports, our expert weekly outlook on the Australian markets and direct access to our equity traders.
Trading with Barclay Pearce Capital is about building long-term returns, trust, confidence and a mutually beneficial relationship.

Chief Investment Officer

Director of Trading

Equities Trader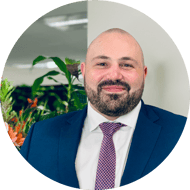 Trading with Barclay Pearce Capital ensures the needs of investors of all magnitudes are met by our highly skilled and attentive trading professionals.
~ Trent Primmer, Director of Trading, Barclay Pearce Capital.