Market Movers: Synergen Met appealing to ESG investors within the growing renewable sector
Synergen Met's Managing Director, Chris Dunks was interviewed by Stockhead discussing the company's plasma technology applications and the appeal to ESG investors within the growing renewable sector.
---
The conversation delves into the destructive properties of PFAS in liquids and how Synergen Met's applications break down the bonds of the PFAS molecule.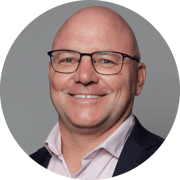 "We split methane using this plasma tech, splitting methane into hydrogen and carbon black with very low emissions or zero emissions. At the same time we saw this PFAS opportunity- knowing the only way we can destroy this PFAS molecule is to hit it with a lot of temperature and then reform the molecules into something that is much safer."
Christopher Dunks, Managing Director, Synergen Met Limited.
To access the full Market Movers podcast, click here.
---
Attention Investors
Synergen Met Ltd (ASX:SH2) is seeking to raise A$25m at an issue price of $0.20 per share, together with two (2) free attaching Options for every four (4) Shares subscribed for and issued (Public Offer).

With a planned ASX listing in June 2022, Synergen will use the funds raised to advance its hydrogen rollout strategy and to build PFAS destruction facilities in Australia and the US.
Lear more about the IPO opportunity by clicking the button below.
If you would like to get involved in the IPO, please register below.