Technical Analysis - Parabolic Penny's Recap
Our Equities Trader, Roberto Russo, discusses Technical Analysis with regards to how investors are now taking advantage of penny stocks.
The ASX has started to slow down in recent weeks, as the outstanding moves in oil start to settle down, commodities start to flatline, and returning a quick buck has become harder.
The market started to forget about small cap stocks nearing catalysts, and in these past weeks, we have seen these particular stocks make some extraordinary moves. With the lack of 'meme' stocks going around, punters took full advantage to trade.
---
Tempest Minerals Ltd (ASX:TEM) was the first off the starting line announcing a 'Significant Discovery At Orion Target' which saw a massive 281% move on the day of the announcement from 0.023c to a close of 0.084c, followed by the next three trading days reaching a high of 0.21.5c. A total move of 847%, even buying on open on the day of the announcement would have seen you pocket a lousy 570%.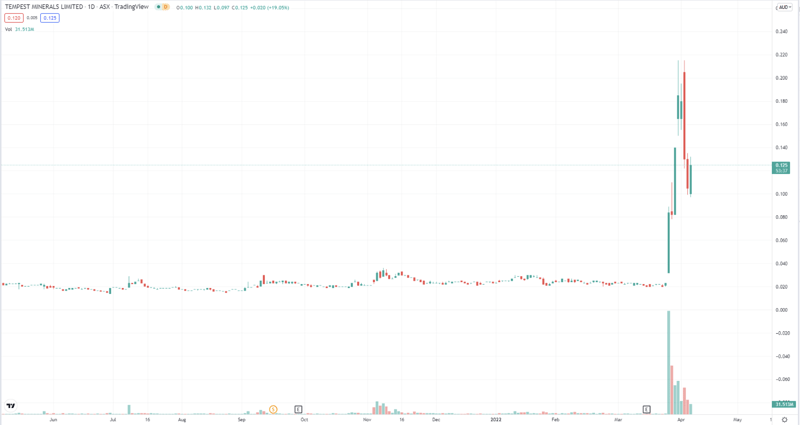 Next off the track was Culpeo Minerals Ltd (ASX:CPO), announcing copper sulfide intercepts of 200M in the first drill hole at their Lana Corina Project in Chile. With some outstanding wide hits of copper, we saw a similar move play out as traders looked to return the same gains as TEM. The move however, was short-lived as I'm sure the whole 'too expensive' analogy came into play as CPO is already sitting above the 10c mark.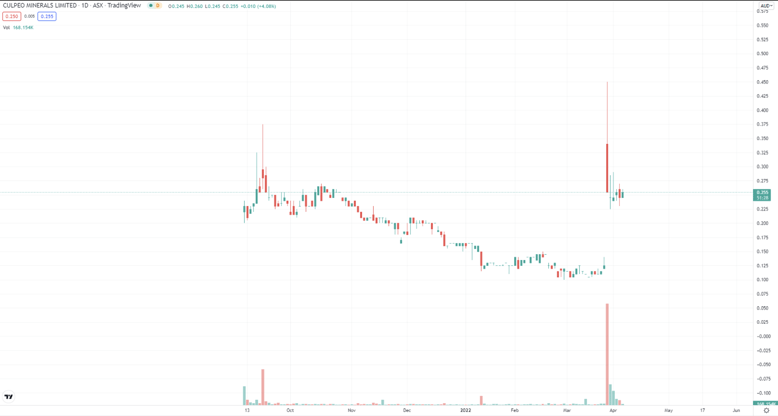 The market seems to be trying to replicate Carnaby Resources (ASX:CNB), which made a significant discovery that saw it become one of the most promising explorers on the market right now and heating up the Mt. Isa area.
---
Latin Resources Ltd (ASX:LRS) was a very mixed one on their results for their Salinas Lithium Project. The Company announced they have hit high-grade lithium, with major intercepts including 4.31m @ 2.22% LI2O from 83m & 8.13M @ 2.00% from 111.3M. Initially, the Company had a decent morning move but struggled to keep the momentum going the day of and the next day of the announcement, however since than, the stock has gone parabolic since the initial announcement letting punters walk away with 100%.

Not for the faint-hearted, 88 Energy (ASX:88E) was the stock of 2021. Pumping from 0.01c, all the way to a high of 0.05c, whilst carrying 15 BILLION shares on issue. This made it a billion-dollar at one point last year, over speculation of their well drilling. The Company released the results of their Merlin-2 Well and decided to not proceed as there is insufficient reservoirs to continue operation.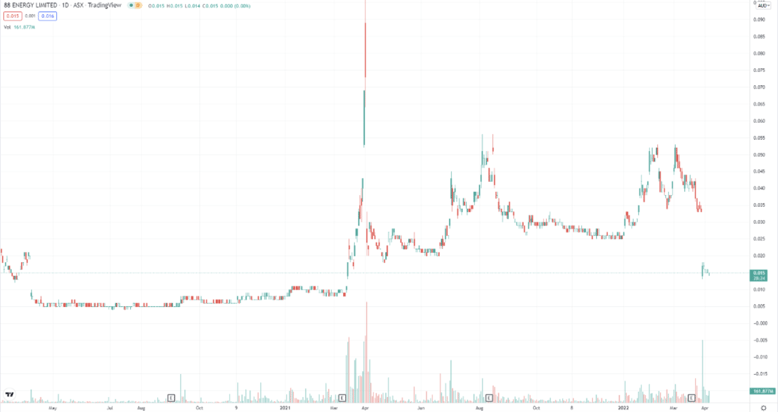 ---
Summary
Penny stocks are starting to heat up again, as the large caps trades are starting to slow down and punters are looking for that quick fix for their pockets. Whilst these types of trades can be very lucrative, they can also become a quick disaster and should always be approached with caution.
Feel free to contact me directly about any of the mentioned stocks or pop into our Adelaide Office!
Where to from here?
Trading equities is all about having access to the right investment opportunities and making decisions based on accurate, unbiased information. Often, this means hours of research on a daily basis, keeping up with several ASX announcements, understanding economy-impacting events and regularly consuming broader news updates. If you're not an equities trader by profession, then it can quickly become rather overwhelming, especially once you have built a considerable-sized investment portfolio.
Our Equities Trading team, backed by our independent research department is the ideal solution for said situation. Our clients receive access to exclusive investment opportunities, daily ASX research reports, our expert weekly outlook on the Australian markets and direct access to our equity traders.
Trading with Barclay Pearce Capital is about building long-term returns, trust, confidence and a mutually beneficial relationship.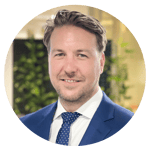 Chief Investment Officer

Director of Trading

Equities Trader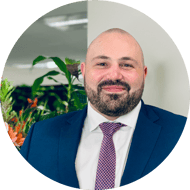 Trading with Barclay Pearce Capital ensures the needs of investors of all magnitudes are met by our highly skilled and attentive trading professionals.
~ Trent Primmer, Director of Trading, Barclay Pearce Capital.