Terry Roberts, CEO of Whitehawk, discusses cyber risks of working remotely
Terry Roberts is former Deputy Director of US Naval Intelligence and CEO/Founder of ASX-listed cyber security firm WhiteHawk (WHK).
Inside Small Business recently published an article on risks from cybercrime, with Terry providing insights on ways to protect yourself from cyberthreats while working remotely.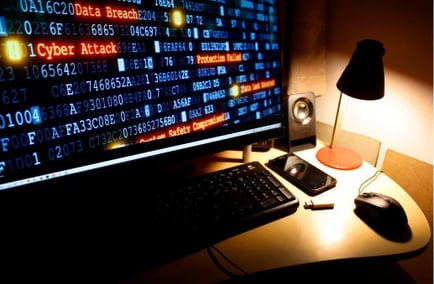 Terry explains how the Australian workforce is changing due to COVID-19. The last few months have seen the Australian Government increase warnings about risks from cybercrime and working from home has made us all more vulnerable. The majority of employees were using their own personal devices for work, but were unsure of the basic security protocols on their own devices.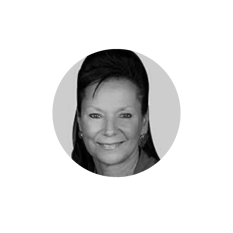 "The Australian workforce is changing. As much as a third of us worked remotely during the height of the COVID-19 lockdowns and a recent US study by Morphisec showed 49 per cent of employees now working remotely had never done so before."
Terry Roberts
Terry goes on to outline a few probable ways that we can do to protect ourselves, our colleagues and our company from cyber attack while working from home:
The first way that Terry mentioned is to secure our router. She suggested to change our default settings and update password regularly to improve our cyber security.
"Your router is your devices' connection to the outside internet and while many come with pre-set security information, this can be easily accessed by criminals"
This leads us to the second step of strengthening our security that Terry advised - bring in a firewall;
"A firewall will protect your network and devices from malicious internet traffic. Your devices may already have a built-in firewall which case you simply need to turn it on, but it's worth reviewing whether your firewall is Network-Based or Host-Based. Network-Based will protect the network, while Host-Based is focused on devices and ideally, you should have both."
Terry does a great job at warning us about the negligence of forgetting to update our operating system and computer software;
"We're all guilty of hitting the "remind me later" button on software updates but updating your operating system and computer software is the best way to ensure your software is secure. Ransomware attacks occur when criminals gain access to your data and hold it ransom. Regularly backing up your data will reduce the impact of these attacks on your business, which take on average 51 days to resolve."
Terry closes by saying that it's necessary for us to provide online security training to our coworkers;
"Your team is the weakest link and it only takes one mistake to create a hugely disruptive cyber event. As more and more offices consider the option of long-term remote working options, let's do it smartly and securely. Don't let the bad guys win."
What can you do today to target cyber risks in your business? To learn more, read the full article
here
.
1. MORPHISEC'S 2020 WFH Employee Cybersecurity THREAT INDEX, 2020, Morphisec Inc