The Value In Commodities - Trading With Barclay Pearce Capital
We publish a collection of investment opportunities for our clients and give our expert opinion and analytics about the Equity Markets.
Looking for your next trade?
Commodity-based stocks have seen a harsh sell-off in recent weeks, lowering their valuations and becoming quite 'cheap' on a Price to Earnings basis.
A recent turn in the sector is highlighting these valuations and quarterly reports are showing strength in the sector with dividends expected to remain high.
Today we are featuring Northern Star Resources (ASX:NST), Whitehaven Coal (ASX:WHC), Rio Tinto (ASX:RIO).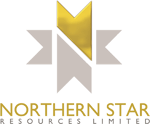 Northern Star Resources (ASX:NST) is a global-scale Australian gold producer with world class projects located in highly prospective and low sovereign risk regions of Australia and North America. The Company has a portfolio of high-quality, high-margin underground and open pit gold mines, and is firmly focused on delivering superior shareholder returns. Northern Star continues to invest in building its asset base through strategic acquisitions and aggressive exploration to extend the mine lives across its world-class operations.

The share price has seen downwards pressure lately as the spot gold price saw significant declines over the last three months. NST's most recent quarterly report was in-line with expectations despite speculation of a potentially higher AISC due to inflation. Many analysts see a huge upside from these levels with a renewed positive outlook on gold moving forward.

Barclay Pearce Research has a target price of $9.43 and a BUY recommendation.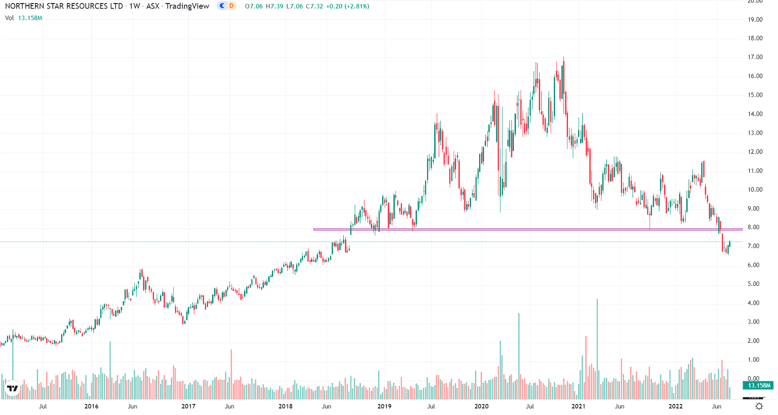 ---

Whitehaven is an Australian coal mining producer with operations in NSW and QLD. Whitehaven has seen strong share price movement to the upside in recent weeks due to the strength in the underlying commodity price.
Demand is increasing and supply continues to drop, largely due to the embargo on Russian coal and speculation China will lift the import ban on Australian coal. The Company issued a very strong quarterly report, with many brokers significantly lifting their price targets due to expectations of a very robust full-year report (26th of August, source: WHC website).
Barclay Pearce Research has a target price of $13.07 and a BUY recommendation.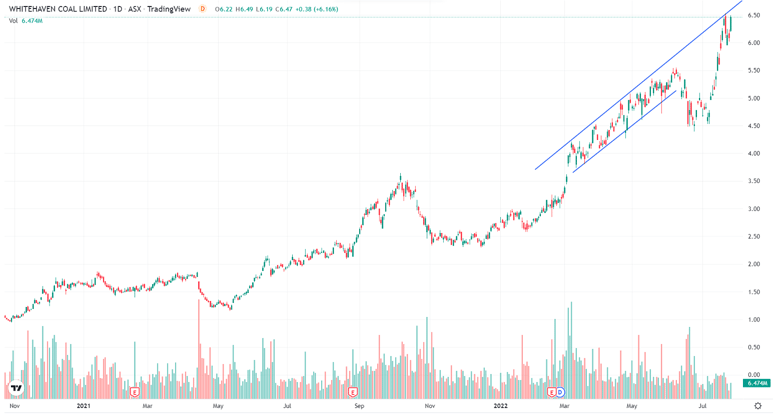 ---

Rio Tinto Limited (ASX:RIO) is engaged in minerals and metals exploration, development, production and processing. The Company's Portfolio of assets is condensed into four product groups: Aluminium, Copper & Diamonds, Energy & Minerals and Iron Ore.
Continuous lockdowns in China due to COVID-19 outbreaks have seen various commodities, particularly iron ore, ebb and flow aggressively for the better part of 12 months. This has resulted in a volatile movement in Rio's share price as China accounts for approximately 40% of global industrial output. Increased demand for iron ore is expected as the world progresses towards a post-pandemic era and for the production of global renewable energy sources.
Barclay Pearce Research has a target price of $124.71 and a BUY recommendation.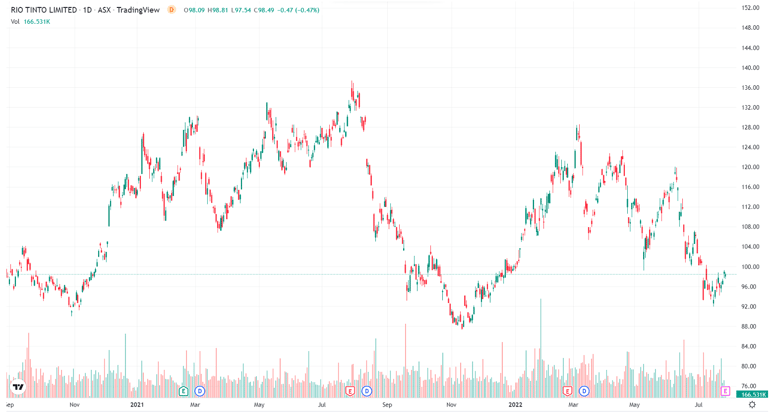 Where to from here?
Trading equities is all about having access to the right investment opportunities and making decisions based on accurate, unbiased information. Often, this means hours of research on a daily basis, keeping up with several ASX announcements, understanding economy-impacting events and regularly consuming broader news updates. If you're not an equities trader by profession, then it can quickly become rather overwhelming, especially once you have built a considerable-sized investment portfolio.
Our Equities Trading team, backed by our independent research department is the ideal solution for said situation. Our clients receive access to exclusive investment opportunities, daily ASX research reports, our expert weekly outlook on the Australian markets and direct access to our equity traders.
Trading with Barclay Pearce Capital is about building long-term returns, trust, confidence and a mutually beneficial relationship.

Chief Investment Officer

Director of Trading

Trading Operations
Manager

Equities Trader

Equities Trader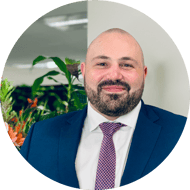 Trading with Barclay Pearce Capital ensures the needs of investors of all magnitudes are met by our highly skilled and attentive trading professionals.
~ Trent Primmer, Director of Trading, Barclay Pearce Capital.
---