The world's top copper producing countries in 2022
Copper has always been a valuable commodity, but its role in manufacturing renewable energy technologies will see demand and prices continue to soar over the coming decades as the world transitions to green energy.
Some nations that are abundant in the red metal are increasing investment in copper mining and exploration to record levels to meet the high demand, while the largest producers are beset by challenges.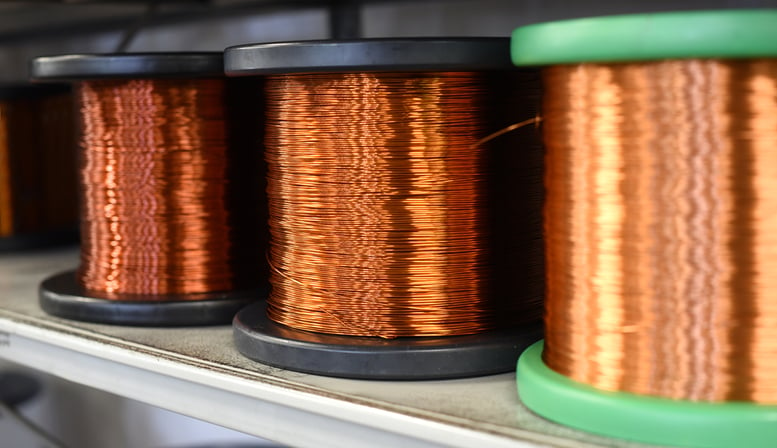 Chile
The South American nation is estimated to be home to almost a quarter of worldwide copper reserves – around 200 million tonnes, according to the United States Geological Survey.
Chile's copper mines produced a total of 5.7 million tonnes in 2020, including some of the world's largest projects at Escondida, Collahuasi and El Teniente.
Production has been more turbulent since, with obstacles including a new taxes and royalties bill penalising producers and a month-long strike at the Andina mine contributing to the nation's lowest January figures for a decade.
Peru
Peruvian mines produced 2.2 million tonnes of copper in 2020, a small decline on the previous year blamed on COVID-19 disruptions.
While analysts were optimistic about a rebound, last year saw an increase in mining taxes as well as protests and blockades stopping production and almost leading to shutdown at the Las Bambas project, threats that still remain.
China
China is estimated to have mined 1.7 million tonnes of copper in 2020, though the nation also relies heavily on imports to make up the 14 million tonnes it consumes each year – more than the rest of the world combined.
Chinese production has faced challenges for decades, most recently an energy crisis, leading to the nation concentrating on establishing mines overseas.
Democratic Republic of the Congo
The world leader in cobalt production, the DRC is also a major and growing copper producer, mining 1.3 million tonnes during 2020.
Last year saw the commencement of the Kamoa-Kakula Copper Project ahead of schedule, expected to become the world's second largest copper mine after Chile's Escondida mine once it reaches capacity.
United States of America
The US currently rounds out the world's top five copper producing nations with an estimated 1.2 million tonnes mined in 2020.
Arizona accounts for around three quarters of production, which is set to increase further following the opening of BHP and Rio Tinto's planned Resolution Copper project, though the project is facing controversy.
Australia
The world's sixth largest copper producer in 2020, Australia is estimated to hold the world's second largest copper reserves after Chile, present in all states and territories.
With mining being the largest sector of the economy, the renewed emphasis on copper by mining companies of all sizes is likely to see Australia climbing the rankings in the years to come.
---
Copper Mining and Exploration in Australia
Barclay Pearce Capital client,
Locksley Resources Limited (ASX:LKY)
is an Australian exploration company focused on the exploration and development of copper and other mineral resources projects in Australia that have the potential to deliver significant growth for shareholders.

Locksley Resources has a 100% legal and beneficial interest in the highly prospective Tottenham Copper-Gold Project in the NSW Lachlan Fold Belt. The Company recently defined a 9.86Mt resource across the Tottenham Project's Carolina and Mount Royal to Orange Plains deposits.
To keep up to date with their news and progress, and for more information about copper investment as a whole, subscribe to the Locksley Resources Limited Chairman's List.