thedocyard ~ Innovators in deal management.
Updated: Dec 4, 2019
Deal Management ➤ Transaction Management ➤ Project Management ➤ Workflow ➤ Collaboration ➤ Compliance ➤ Audit
Australian 'dealtech' platform company,
thedocyard

has announced its IPO on the ASX!

Do you work on deals? If you do your world has changed. Regulatory reach, data security, risk, audit-ability, digitisation of service delivery and optimisation of deal processes via best practice project management and workflow are real and unavoidable issues you need to solve. Email, spreadsheets, white-boards, post-it notes are now redundant and cannot solve your new challenges.

thedocyard is a global document, cloud-based deal space and file share management platform built specifically for managing the entire lifecycle of any corporate or commercial transaction.
All project documents, communication and management are in one place. It is designed and used specifically to be your organisation-wide solution for internal and external collaboration between all deal stakeholders, on both sides of the deal.
Register your interest in thedocyard as they head for ASX IPO ~ Register here

The platform incorporates a unique deal management tool to allow users to streamline transaction procedures and segment workflow into customisable step by step solutions. Regardless of the transaction size and the number of third-party advisors, thedocyard allows users to oversee version control of documents, user access and content visibility. As a market-first cloud-based platform, thedocyard offers a secure and scalable alternative to email, spreadsheets, word documents and other file-sharing platforms which are traditionally manual and admin intensive.
"thedocyard empowers teams, drives productivity and manages risk in one integrated solution." ~
Stuart Clout

, Founder & CEO, thedocyard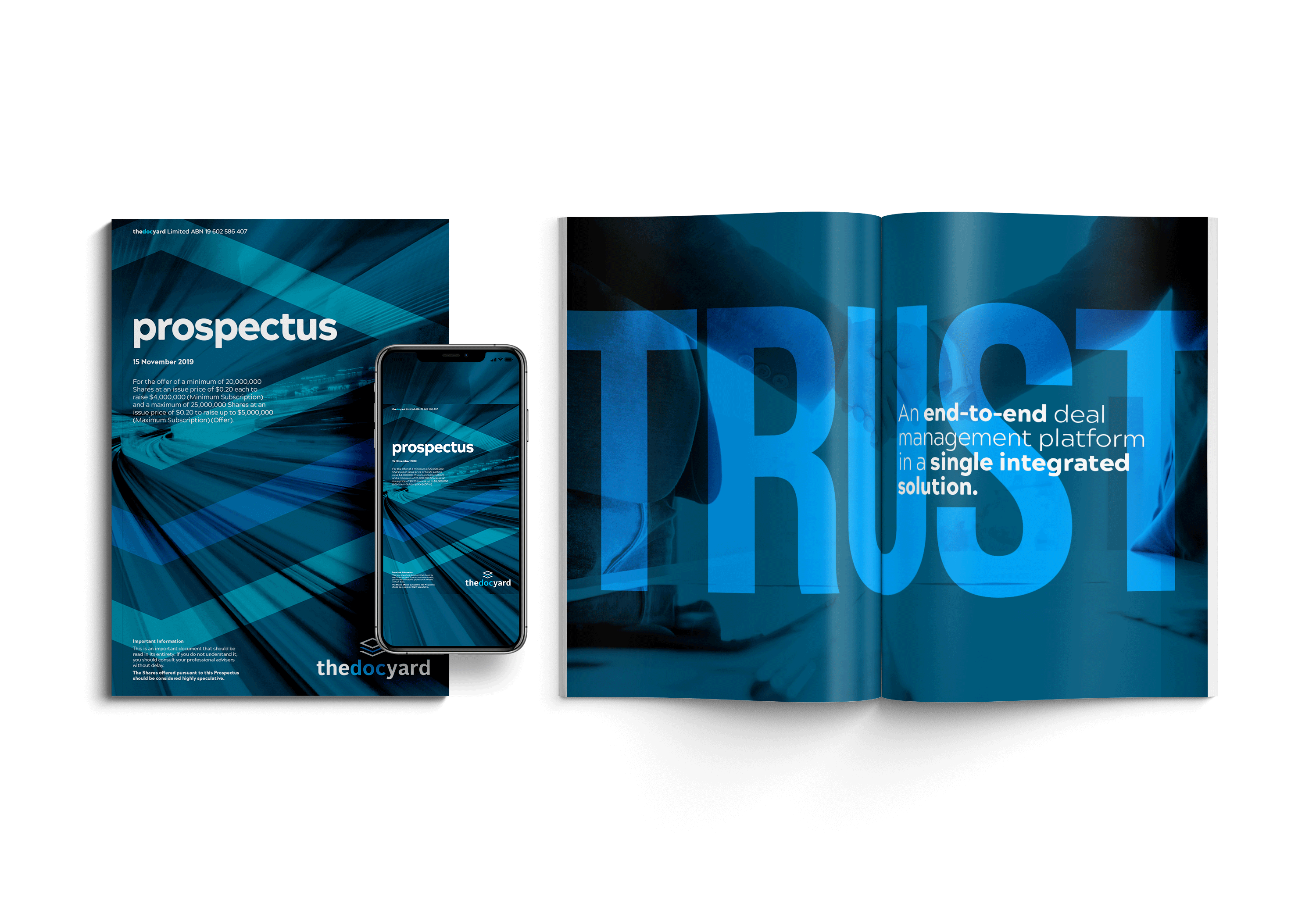 Next Steps?
Step 1: Click here to download the Prospectus.
Step 2: Register to receive updates on thedocyard.