Top 3 ASX Stock Picks - August 2021
Does your portfolio look like Today or Tomorrow?
Our Director of Trading, Trent Primmer, provides his insights into 3 ASX stocks that will compliment your investor portfolio in August 2021.
Want to get updated on our weekly stock picks?
Every week we publish our Deal Of The Week newsletter where we highlight stock opportunities we believe are worth your attention. To stay ahead of the game and be in the know, subscribe to our Deal Of The Week newsletter now.
---
ASX Stock Picks August 2021:

BHP is a world-leading resources company. The company extracts and processes minerals, oil and gas, with more than 80,000 employees and contractors, primarily in Australia and the Americas. BHP products are sold worldwide, with sales and marketing led through Singapore and Houston, United States.
Trent's comments:
"BHP, we have a target price on BHP of $63.48. We rate it as a buyer. Now they've already paid an interim dividend of $1.30, with a payout ratio of about 80-85%. The fiscal year 21 result is due on the 15th of August, 2021, which we feel will be quite positive. The market's expecting EPS of $4.71, with a final dividend of $2.76, which represents total dividends of $4.06, representing about an 86% payout ratio."
---

Rio Tinto is a mining and metals company operating in about 35 countries around the world. RIO produces iron ore for steel, aluminium for cars and smart phones, copper for wind turbines, diamonds that set the standard for "responsible", titanium for household products and borates for crops that feed the world.
Trent's comments:
"The second stock pick is Rio, currently sitting at $133 per share. We have a buy on Rio with a target price of $168.19. They've already reported their fiscal year 21 interim result on the 29th of July. Reported EPS of $7.48, and a reported interim dividend of $3.76, which represents a 50% payout ratio. They reported a special dividend of $1.85, which represents a 25% payout ratio. Total interim dividend equals about $5.61, which represents a 75% payout ratio. So quite a healthy yield in RIO."
---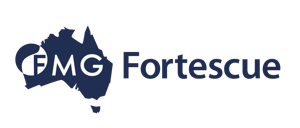 Fortescue Metals Group Limited (ASX: FMG)
A proud West Australian company, Fortescue Metals Group Ltd is a global leader in the iron ore industry, recognised for its culture, innovation and industry-leading development of world-class infrastructure and mining assets in the Pilbara, Western Australia.
Trent's comments:
"The third stock pick is Fortescue Metals Group, currently sitting at about $24.90. We also rate it as a buyer with a target price of $36.87. They've already paid an interim dividend of $1.47. The fiscal year 21 result is due on the 30th of August. Market's expecting EPS of about $3.89, with a final dividend of $1.81. The total dividends equal about $3.28, which represents an 84% payout ratio. "
Where to from here?
Trading equities is all about having access to the right investment opportunities and making decisions based on accurate, unbiased information. Often, this means hours of research on a daily basis, keeping up with several ASX announcements, understanding economy-impacting events and regularly consuming broader news updates. If you're not an equities trader by profession, then it can quickly become rather overwhelming, especially once you have built a considerable-sized investment portfolio.
Our Equities Trading team, backed by our independent research department is the ideal solution for said situation. Our clients receive access to exclusive investment opportunities, daily ASX research reports, our expert weekly outlook on the Australian markets and direct access to our equity traders.
Trading with Barclay Pearce Capital is about building long-term returns, trust, confidence and a mutually beneficial relationship.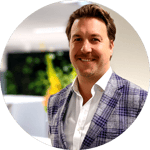 Chief Investment Officer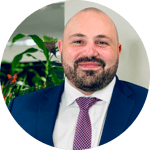 Director of Trading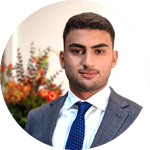 Equities Trader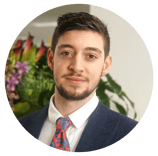 Equities Trader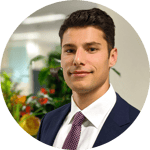 Equities Trader

Equities Trader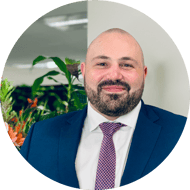 "Trading with BPC ensures the needs of investors of all magnitudes are met by our highly skilled and attentive trading professionals."
~ Trent Primmer, Director of Trading, Barclay Pearce Capital.