Top 3 ASX Stock Picks - March 2022
Does your portfolio look like Today or Tomorrow?
Our Director of Trading, Trent Primmer, showcases our insights into 3 ASX stock picks from March 2022, backed by our independent research department. These three stocks will complement your investor portfolio.
Want to get updated on our stock picks?
Our Deal Of The Week newsletter highlights stock opportunities we believe are worth your attention. To stay ahead of the game and be in the know, subscribe to our Deal Of The Week newsletter now.
---
ASX Stock Picks March 2022:

Costa Group Holdings (ASX:CGC)
Costa Group (ASX:CGC) is Australia's largest horticultural company and a major supplier of produce to food retailers in that country. The Company is on a mission to celebrate well grown while setting the standard in sustainable commercial farming.
Trent's comments:
"Our first stock pick is Costa Group Holdings. They're one of Australia's largest horticultural companies and a major supplier of produce to food retailers domestically. Recently, they've announced their 2021 full year results showing a strong continuation of sales growth with 27% of sales derived from international customers. The international segment of the business has performed strong with 30% revenue growth, strong revenue growth internationally, and domestic product volumes have provided some much needed tailwinds for Costa Group. While the results were in line with guidance and market expectations, we see the outlook as extremely positive given strong product volumes and favourable pricing.
Barclay Pearce Capital research has a buy rating on Costa Group Holdings with a $3.98 target price. Seeing where the stock is sitting at currently around $3 and how it's trading technically we see right now as a favourable entry point into the stock."
---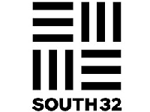 South32 Ltd (ASX:S32) is a globally diversified mining and metals company producing bauxite, alumina, aluminium, metallurgical coal, manganese, nickel, silver, lead and zinc in Australia, Southern Africa and South America. The Company's purpose is to make a difference by developing natural resources, improving people's lives now and for generations to come.
Trent's comments:
"Our second stock pick is South 32, which is a mining and metals company headquartered in Perth, which was actually born out of a demerger of non-core assets from BHP. The Company's assets span across aluminium, manganese, illumina, coal, silver, lead and zinc to name a few.
In February last month, South 32 released their half year results, which showed excellent revenue and profit growth versus the prior corresponding period. That was driven by demand for most of South 32's commodities, also excellent management during a difficult period of workforce restrictions as a result of COVID. In addition, the Company released a strong net profit after tax figures, market expectations of 911 million coming in around $1 billion on their NPAT figures.
We expect positive earnings revisions of around 5% for full year 2022 and 2% for future corresponding periods. We expect the demand for the majority of South 32's commodities portfolio to continue and the business is obviously well positioned for a rapid global transition to a low carbon economy."
---

Regis Resources Limited (ASX:RRL)
Regis Resources (ASX:RRL) has grown from humble beginnings to become one of Australia's leading mid-tier gold companies. The Company operate within two distinct project areas in the North Eastern Goldfields of Western Australia and in the Central Western region of New South Wales.
Trent's comments:
"Our third and final stock pick is Regis Resources Limited. They're a mineral exploration and production company, which engages in the exploration, evaluation and development of gold projects. The two main segments are Duketon North Operations and Duketon South Operations. Last month, Regis Resources released their first half results with net profit after tax figures coming in at 44 million, which is obviously lower than what analysts were expecting at 53 million.
However, full year 2022 guidance has been restated and this incorporates a significant lift in the second half. We expect that due to tailwinds in the gold sector, we'll see Regis moving closer to our price target as geopolitical tensions and inflation woes weigh on the market."
Where to from here?
Trading equities is all about having access to the right investment opportunities and making decisions based on accurate, unbiased information. Often, this means hours of research on a daily basis, keeping up with several ASX announcements, understanding economy-impacting events and regularly consuming broader news updates. If you're not an equities trader by profession, then it can quickly become rather overwhelming, especially once you have built a considerable-sized investment portfolio.
Our Equities Trading team, backed by our independent research department is the ideal solution for said situation. Our clients receive access to exclusive investment opportunities, daily ASX research reports, our expert weekly outlook on the Australian markets and direct access to our equity traders.
Trading with Barclay Pearce Capital is about building long-term returns, trust, confidence and a mutually beneficial relationship.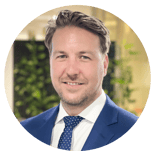 Chief Investment Officer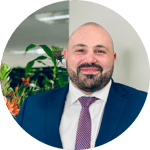 Director of Trading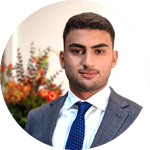 Equities Trader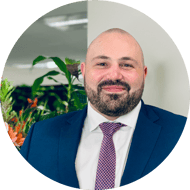 Trading with Barclay Pearce Capital ensures the needs of investors of all magnitudes are met by our highly skilled and attentive trading professionals.
~ Trent Primmer, Director of Trading, Barclay Pearce Capital.