Top 3 ASX Stock Picks - October 2021
Does your portfolio look like Today or Tomorrow?
Our Director of Trading, Trent Primmer, provides his insights into 3 ASX stock picks for October 2021 that will complement your investor portfolio.
Want to get updated on our weekly stock picks?
Every week we publish our Deal Of The Week newsletter where we highlight stock opportunities we believe are worth your attention. To stay ahead of the game and be in the know, subscribe to our Deal Of The Week newsletter now.
---
ASX Stock Picks for October 2021:

Kathmandu Holdings Limited (ASX:KMD)
The Kathmandu brand was born in 1987. Kathmandu Holdings formed in 2009 as a publicly listed company. Together with the acquisition of Oboz (2018) and Rip Curl (2019), Kathmandu Holdings has transformed from a leading Australasian retailer to a brand-led global multi-channel business.
Trent's comments:
"The first stock pick we have is Kathmandu Holdings, which the business engages in the design market, retail and wholesale of clothing, footwear, and equipment for travel and adventure. Now, the company has had a strong end of year financial report with sales up 15% to 922 million, gross margins up 40 bps to 58% and underlying EBITDA up 36% to $113 million. With the economies opening up, more people travelling domestically and internationally, we feel that sales will continue to strengthen due to high demand over the FY 2022 period."
---

New Hope Corporation Limited (ASX:NHC)
New Hope Group is a majority Australian owned and operated diversified energy company which has been proudly operating for more than 60 years.
Trent's comments:
"Our second stock pick is New Hope Corporation Limited. Now, New Hope is an Australian diversified energy company with interests and operations spanning coal mining, exploration, port operation, conventional oil and agriculture. The business has seen strong continued growth in sales to $539 million. Ebit has increased by 117% to 117 million. We feel that New Hope is a strategic play on current and future expected strengths in coal prices and overall demand in the energy market.

The wider macroeconomic picture looks quite positive as there's clinical evidence that continues to stack up on the medicinal benefits of CBD in particular. So, looking forward to seeing how Epsilon's share price will track over the coming months."
---

MNF Group are a leading communication software company headquartered in Sydney Australia. Our platform enables companies like Zoom™, Google™ and Twilio™ to launch and scale communication services without constraints.
Trent's comments:
"Our third and last stock pick is MNF Group Limited. The business engages in the provision of voice data and cloud-based communication services. The company has seen strong financial performance in recent times with gross revenue of $218 million in gross profit increasing to $102 million. Now the company has had a healthy balance sheet with nil debt and cash in bank of $23 million. We feel that the 2022 outlook is positive and we expect sales in the business to continue to accelerate due to the COVID pandemic and the ongoing technology requirements."
Where to from here?
Trading equities is all about having access to the right investment opportunities and making decisions based on accurate, unbiased information. Often, this means hours of research on a daily basis, keeping up with several ASX announcements, understanding economy-impacting events and regularly consuming broader news updates. If you're not an equities trader by profession, then it can quickly become rather overwhelming, especially once you have built a considerable-sized investment portfolio.
Our Equities Trading team, backed by our independent research department is the ideal solution for said situation. Our clients receive access to exclusive investment opportunities, daily ASX research reports, our expert weekly outlook on the Australian markets and direct access to our equity traders.
Trading with Barclay Pearce Capital is about building long-term returns, trust, confidence and a mutually beneficial relationship.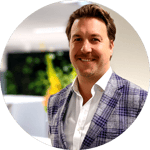 Chief Investment Officer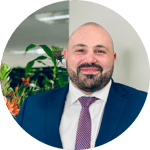 Director of Trading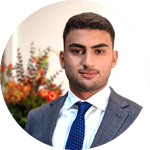 Equities Trader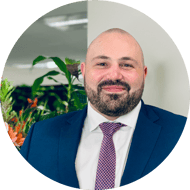 Trading with Barclay Pearce Capital ensures the needs of investors of all magnitudes are met by our highly skilled and attentive trading professionals.
~ Trent Primmer, Director of Trading, Barclay Pearce Capital.