Top 3 ASX Stock Picks - September 2021
Does your portfolio look like Today or Tomorrow?
Our Director of Trading, Trent Primmer, provides his insights into 3 ASX stock picks for September 2021 that will complement your investor portfolio.
Want to get updated on our weekly stock picks?
Every week we publish our Deal Of The Week newsletter where we highlight stock opportunities we believe are worth your attention. To stay ahead of the game and be in the know, subscribe to our Deal Of The Week newsletter now.
---
ASX Stock Picks for September 2021:

Ramsay Health Care Limited (ASX:RHC)
Ramsay Health Care (ASX:RHC) provides quality health care through a global network of clinical practice, teaching and research. Ramsay Health Care's global network extends across 10 countries, with over eight million admissions/patient visits to its facilities in over 500 locations. Ramsay was founded by Paul Ramsay AO (1936-2014) in 1964 and has always focused on maintaining the highest standards of quality and safety; being an employer of choice, and operating the business based on a culture known as the "Ramsay Way" with a philosophy based on "People Caring for People".
Trent's comments:
"Ramsay engages in the provision of healthcare services and the operation of hospitals and day surgery facilities. Ramsay recently announced for fiscal year 21 and adjusted a net profit after tax of $449 million, which was slightly lower than market expectations of $477 million. Now while Ramsay has for their FY 22 guidance portrayed that the company is going to be impacted by the effectiveness of the ongoing global response to the COVID pandemic, we expect Ramsay's continued investment, optimisation in its facilities and footprint along with increased investment in major projects, which are due to be completed between 2022 and 2025, that they'll deliver longterm sustainable revenue for the business. And we feel that on a pure valuation model Ramsay Healthcare is trading well below fair value. And, we expect healthy upside in the share price in the near to mid-term ."
---

Epsilon Healthcare Limited (ASX:EPN)
Epsilon Healthcare (ASX:EPN) is a diversified global healthcare and pharmaceuticals company. EPN owns a number of medicinal cannabis assets including the largest cannabis manufacturing facility in the Southern Hemisphere, the Tetra Health clinic, and the Medimar Platform – an end-to-end ecommerce solution for nutraceuticals and cannabis. EPN additionally operates a turn-key cannabis cultivation solutions provider based in Vancouver, Canada.
Trent's comments:
"The second stock pick is Epsilon. They're a diversified healthcare and pharmaceuticals company operating a number of medicinal cannabis assets in Australia and Canada. Recently, they've announced a new partnership with a leading Canadian cannabis company that is listed on the TSX, the company's The Valens Company. Basically, the agreement gives Valens access to Epsilon's manufacturing facility in south port Queensland, which is the largest cannabis extraction facility in the Southern hemisphere with TGA and EU GMP capability.

Basically, the agreement where the minimum term of five years is a major win for Epsilon with The Valens Company, supplying to the Australian and New Zealand markets exclusively via south port, in exchange for preferential access to up to 85% of the facilities, production capacity. Valens will be covering all of the facilities, operational and capital costs, as well as providing Epsilon access to Valens industry, leading IP technology, and team to operate the south port. We're quite excited to follow Epsilon as it continues expanding its clinic network and increases south port's production throughout as a contract pharmaceutical manufacturer of scale.

The wider macroeconomic picture looks quite positive as there's clinical evidence that continues to stack up on the medicinal benefits of CBD in particular. So, looking forward to seeing how Epsilon's share price will track over the coming months."
---

Regis Resources Limited (ASX: RRL)
Regis is a high-margin gold producer and explorer with over a decade of consistent production and reserve growth, underpinned by continued exploration success and targeted acquisitions.
Trent's comments:
"Regis Resources Limited is a mineral exploration and production company, which engages in the exploration, evaluation, and development of gold projects. The fiscal year 21 full-year results revealed an NPAT of $146 million revenue of $820 million from 367,000 ounces of gold and an EBITDA of $403 million with a margin of 49%.

Now the 2022 outlook is quite positive with Regis pegging a solid year of production at Duketon with a significant increase in a total group production driven by their 30% interest in Tropicana. The underlying EPS for the company was higher than market expectations. Hence, we expect positive earnings revision along with the tailwinds from inflation rates rising, which we expect to push the gold price higher."
Where to from here?
Trading equities is all about having access to the right investment opportunities and making decisions based on accurate, unbiased information. Often, this means hours of research on a daily basis, keeping up with several ASX announcements, understanding economy-impacting events and regularly consuming broader news updates. If you're not an equities trader by profession, then it can quickly become rather overwhelming, especially once you have built a considerable-sized investment portfolio.
Our Equities Trading team, backed by our independent research department is the ideal solution for said situation. Our clients receive access to exclusive investment opportunities, daily ASX research reports, our expert weekly outlook on the Australian markets and direct access to our equity traders.
Trading with Barclay Pearce Capital is about building long-term returns, trust, confidence and a mutually beneficial relationship.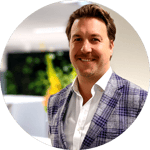 Chief Investment Officer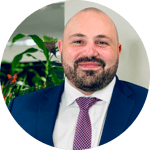 Director of Trading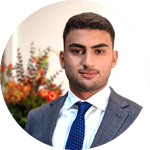 Equities Trader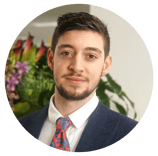 Equities Trader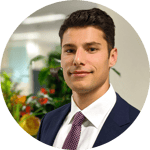 Equities Trader

Equities Trader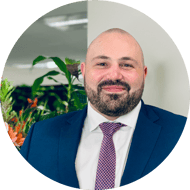 "Trading with BPC ensures the needs of investors of all magnitudes are met by our highly skilled and attentive trading professionals."
~ Trent Primmer, Director of Trading, Barclay Pearce Capital.