Commonwealth Day Luncheon
Barclay Pearce Capital had the pleasure of receiving an Invitation from the Rev Hon Fred Nile MLC office in the NSW Parliament House on Monday 8th March 2021 to attend the illustrious Commonwealth Day Luncheon at the Four Seasons Hotel in George Street, Sydney.
As the Commonwealth Day Luncheon coincided with International Women's day, Ms Kay Allen, Executive Assistant to our CEO and COO attended on behalf of Barclay Pearce Capital.
Kay was absolutely delighted to be in the presence of Her Excellency, the Honourable Margaret Beazley AC QC Governor of NSW, The Hon Rev Fred Nile MLC, Mr Ray James Principle of the RSL, Mr Len Carter A.F.S.M. JP. NSW Fire rescue, just to name a few.
The guest speaker for the day was Commissioner Shane Fitzsimmons AFSM, Commissioner for Resilience NSW and NSW Australian of the year. Additional guests were Jonathan O'Dea MP, Speaker of the House in the Legislative Assembly and Hon John Ajaka, President of the NSW Legislative Council.
The Day was organised by the Commonwealth Council of NSW which is a not-for-profit organisation to promote the Commonwealth Nations and raise funds for the Australian Youth Trust. The Council raises financial support to the Commonwealth and other agencies providing relief programs to young people suffering from poverty, illness, exploitation, and abuse in developing countries.
Special Grants:
Provide better opportunities for young people and their families including literacy, education,
employment, and training programs (ie; Tom Harvey Award for Citizenship).
Provide funding for students to travel, study and work in a developing Commonwealth country.
The Australia Youth Trust was established by the Commonwealth Day Council of NSW and launched by the late Diana, Princess of Wales.
The focus is on young people, from 0 to 30 years old, in Australia and developing Commonwealth nations, the Trust will show a preference for supporting programs which:
Involve both young Australians and young people from developing Commonwealth neighbours.
Focus on providing lasting solutions towards the relief of suffering, and those which provide
education and training opportunities.
Involve the exchange of information, expertise, and ideas between young people in Australia and the Commonwealth in meeting the objectives of the Trust.
The President of the Trust is the Hon Max Willis RFD ED CSI, the Patron of the Commonwealth Day
Council is the Governor of NSW. The Vice Patrons are the President of the Legislative Council and the Speaker of the Legislative Assembly.
Barclay Pearce Capital takes pride in their charitable donations in supporting our youth, their education, poverty, sickness/wellbeing and anywhere else we can help them grow and be given an equal opportunity for a normal life.
Our mission is to be a leader in a sustainable Australia (United Nations) by helping to reduce inequalities through collaborative partnerships, charities and non-government organisations. BPC directly invests in global projects that promote sustainable practices, equal opportunity and economic growth within communities BPC is focused on creating an impact on people's lives and we believe a community is about finding ways to come together to help each other.
Intuitively you think Australia is the land of opportunity and all kids have access to education.
Not all children get an equal start in life.
Today, one in six Australian children and young people are living in poverty, where even life's basics are hard to come by. But the data shows really clearly that kids growing up disadvantaged have much poorer development than their more advantaged peers.
When families are experiencing financial disadvantage children can fall behind with their learning, leaving them more vulnerable to experiencing hardship themselves later in life.
Investing in the education of a disadvantaged child delivers long-term positive benefits for them, their family and potentially generations to come.

This is why Barclay Pearce Capital sponsors 4 disadvantaged children through The Smith Family which provides each child with the following support:
Financial support to pay for school essentials like a school uniform, shoes, textbooks, digital devices and excursions.
Guidance and support from a Learning for Life Coordinator who works with the family and
understands the specific needs of a child.
Ongoing access to our out-of-school learning and mentoring programs to help students build the skills they need to thrive at school and beyond.
We understand that people are at the core of every venture we embark on.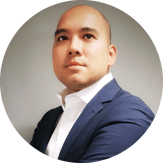 "Barclay Pearce Capital envisions private enterprises becoming a key pillar in supporting charitable causes focused on future generations."
- Jared Huynh, Chief Operation Officer
Everyone deserves to live a fulfilling life with the tools and opportunities that help them get there.
Barclay Pearce Capital is whole-heartedly committed to enriching the lives and the wellbeing of our community to make a lasting difference in people's lives.
Visit our Community page to learn more about what Barclay Pearce Capital is doing to support our community.
Subscribe to 'The Latest'
The Latest is where we provide fresh monthly insights into our world of legal, equities trading, corporate advisory, PR and Marketing. Our team have you covered with insights into their respective industries; from top tips to industry patterns and exclusive opportunities. Subscribe now for our top tips.