Multi-Commodity Stock Picks - Trading With Barclay Pearce Capital
Every week we publish a collection of investment opportunities for our clients and give our expert opinion and analytics about the Equity Markets.
---
Looking for your next trade?
Today, we are featuring EVs, and how to capitalise on the growing demand of the sector.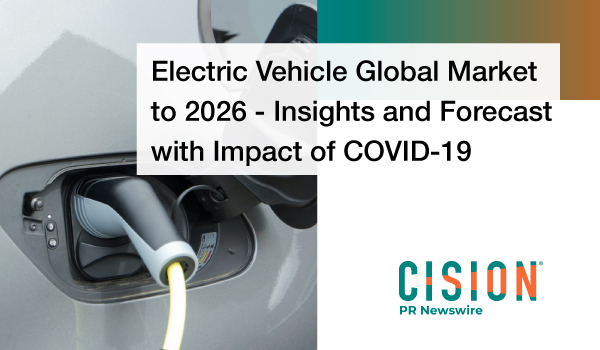 Electric Vehicle Global Market to 2026 - Insights and Forecast with Impact of COVID-19
"The global electric vehicle (EV) market was valued at USD 169.95 Billion in the year 2020. Growth in the Electric Vehicles Market is mainly driven by growing environmental concerns and the active steps taken by various governments towards zero emission laws, thereby reducing the carbon emissions in the environment."
---

For our gold pick, we are featuring Resources & Energy Group (ASX:REZ)
Resources & Energy Group has recently raised a total of $2.7M and brought on a new cornerstone investor whilst doing so.
This money raised, together with the recent gold pour on the 26th of October, is shaping the Company's future to be the next Australian gold producer, whilst also exploring the tenement even further.
REZ announced on 30/11 that it has completed its first Granny Venn Milling campaign, with a result of 1,766 ounces poured with a head grade of 2.47g/t and a recovered grade of 2.23g/t. This represents 97% of the modelled reserves tonnes, 107% of the modelled grade and 104% of the estimated ounces recovered.
The east cutback is the primary resource for the operation with early indicators that the ore resources are larger than originally modelled. This will be confirmed following receipt of grade results from the first ore shots.
---
Copper Stock Pick

The copper theme has brought much attention to small-cap copper stocks, and as traders look to speculate on these for a potentially greater return, a largely overlooked opportunity has been Locksley Resources (ASX:LKY).

Locksley has released its first batch of results from its maiden drilling program at the Tottenham Project.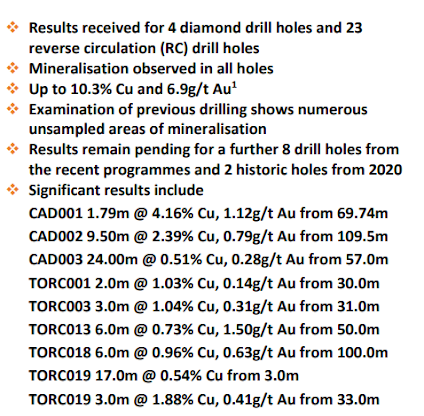 The Company is looking to convert an exploration target of 7Mt @ 2% Cu, 1.0g/t Au to 14Mt @ 1.2% Cu, 0.5g/t Au into a resource consistent with the JORC 2012 code.
---
Manganese Stock Pick

Element 25 (ASX:E25) owns 100% of the world world-class Butcherbird Manganese Project, located in the Pilbara region of Western Australia.
An often forgotten material, manganese plays an important role in the development of EVs. Elon Musk publicly stated, on battery day 2020, that Tesla's next-generation batteries will be ⅓ manganese and he addressed the supply issue that is currently on hand
On the 4th of November, E25 announced it had revised its shipping strategy with substantial cost mitigation to ease the brunt of current shipping congestion. This has impacted its gross margins for the first two shipments and the revised strategy has successfully resulted in a tariff reduction for the third concentrate shipment of approximately 45% from peak rates to date, bringing the realised rate down to USD$0.75/dmtu.
With already strong financials behind the project, demonstrated through a very healthy 359% IRR pre-tax, E25 is set up to reap the rewards of the global demand in manganese.
---
Nickel Stock Pick




Auroch Minerals (ASX:AOU) is focused on the exploration of nickel projects in Western Australia, with its three projects all having historical mineral resources on the land.
The Company recently raised $8M to fund these exploration programs, starting with a diamond drill programme into the high-priority Nepean Deeps target area.
The second drill hole is underway and will be targeting DHEM conductor 1A/1B currently at 300m depth, whilst another three metallurgical drill holes have been sent to test work to be completed.
Investigation in this area also continues with rock chip sampling and field mapping being completed to assess for lithium-caesium-tantalum (LCT) potential.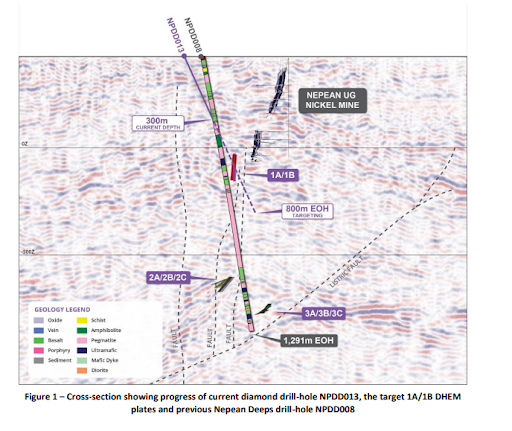 ---
Lithium Stock Pick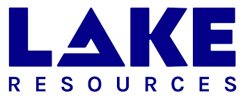 Lake Resources (ASX:LKE) has been the ultimate growth story of the past 24 months; from a small $0.02/share stock into the $1.00/share powerhouse that we all know now. Lake is the majority owner of its flagship project, 'Kachi', which sits in the lithium triangle of Bolivia, Chile & Argentina.
The Company has a 99.97% pure lithium carbonate, which is higher than the battery grade of 99.5% and is claimed to be the world's cleanest lithium. The biggest standout is its use of Lilac direct extraction, which is fast, clean, and has a high recovery rate compared to traditional evaporation ponds.
The Kachi project is a Top 10 global brine resource, with a JORC of 4.4Mt LCE and an estimated production of 25,500tpa for 25 years. Lake Resources has multiple broker recommendations that you can find on its website.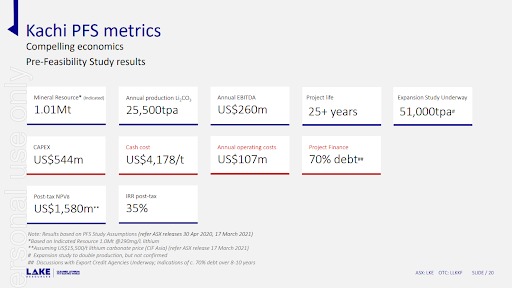 Where to from here?
Trading equities is all about having access to the right investment opportunities and making decisions based on accurate, unbiased information. Often, this means hours of research on a daily basis, keeping up with several ASX announcements, understanding economy-impacting events and regularly consuming broader news updates. If you're not an equities trader by profession, then it can quickly become rather overwhelming, especially once you have built a considerable-sized investment portfolio.
Our Equities Trading team, backed by our independent research department is the ideal solution for said situation. Our clients receive access to exclusive investment opportunities, daily ASX research reports, our expert weekly outlook on the Australian markets and direct access to our equity traders.
Trading with Barclay Pearce Capital is about building long-term returns, trust, confidence and a mutually beneficial relationship.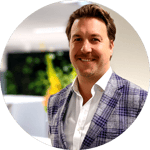 Chief Investment Officer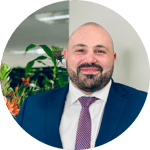 Director of Trading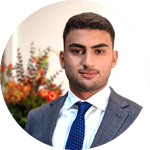 Equities Trader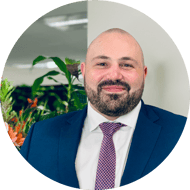 Trading with Barclay Pearce Capital ensures the needs of investors of all magnitudes are met by our highly skilled and attentive trading professionals.
~ Trent Primmer, Director of Trading, Barclay Pearce Capital.