Technical Analysis - What in the Lithium?
Our Equities Trader, Roberto Russo, discusses Technical Analysis within the lithium space.
Today we take a look at the volatile sessions we have had in the lithium space, on the back of the report by Goldman Sachs and their price target for lithium.
On Wednesday the 8th, Goldman Sachs reported that the price of lithium is overdue for a sharp correction, correlated with the news that Argentina will be capping export prices, and car manufacturer BYD is in talks to buy six lithium mines in Africa.
This news sent shockwaves across the sector with some major producers falling as much as 20% in the intraday session as fear grew that the party was all but over with most of these producers failing to recover at all.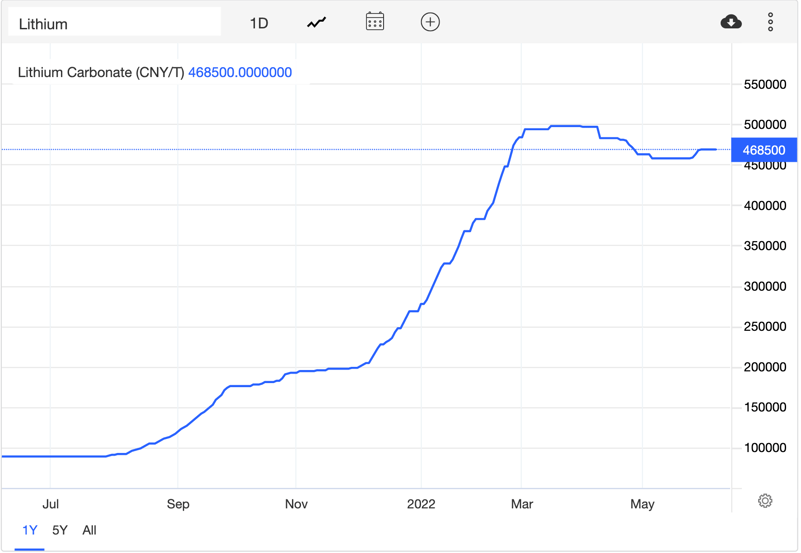 Lithium Carbonate and the Global X Lithium & Battery Tech ETF saw a small correction but were mostly unaffected.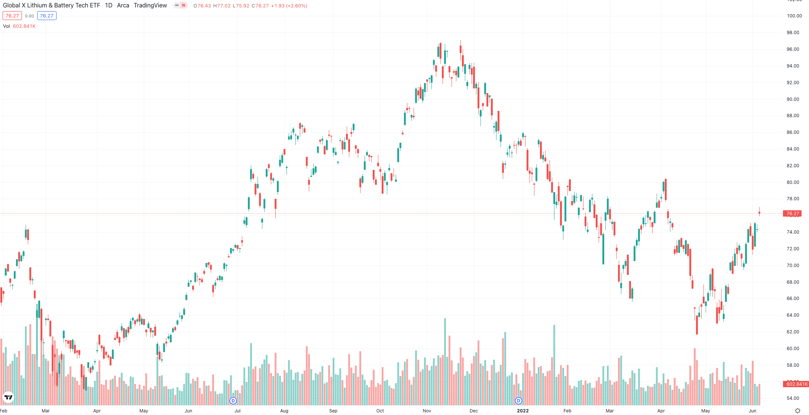 While a higher output is something to be concerned about, the push for EVs is only just beginning with laws being passed in several countries to go 100% EVs by specific years.
While the sector may need to cool off, many traders are using this opportunity to top up on weakness for the rally back upwards. The pullbacks look like a slight speed bump in a zoomed-out chart.
---
ASX:AKE
*06/06/2022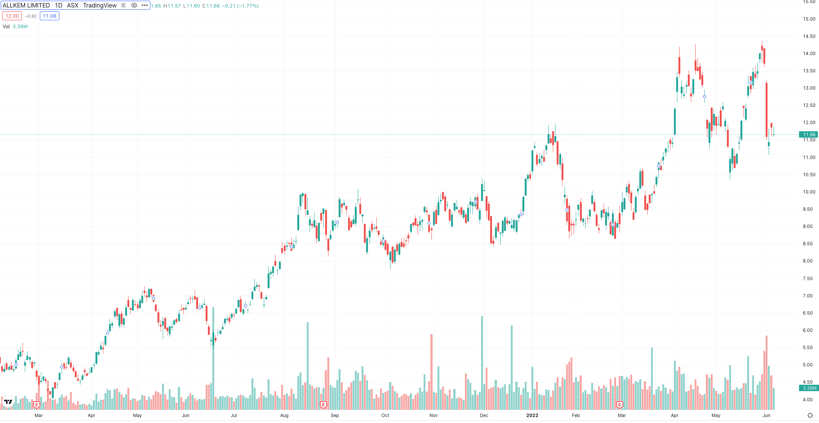 ASX:MIN
*06/06/2022

These two large-cap producers were one of the worst-hit by the report, however, AKE (Allkem Limited) has since come out with news regarding the Argentina pricing cap reassuring investors that it has no effect on the realized prices or profitability.
Continued Strong Product Pricing and Operational Update:
"Argentina's Customs Agency has recently set a reference price for lithium carbonate of US$53,000/t. This reference price is used by regulatory authorities when reviewing export sales of lithium chemicals to prevent under-invoicing and improve pricing transparency. This price is not used for calculation of taxes, royalties or duties and Allkem does not expect it will have any material impact on product exports, realised prices or profitability."
---
Summary
Even though the short-term pullback is largely justified over such a significant run in recent times, and the fear of EV Manufacturers buying their own mines, this can largely be a breather that the commodity is needed before its next run back up.
Feel free to contact me directly about any of the mentioned stocks or pop into our Adelaide Office!
Where to from here?
Trading equities is all about having access to the right investment opportunities and making decisions based on accurate, unbiased information. Often, this means hours of research on a daily basis, keeping up with several ASX announcements, understanding economy-impacting events and regularly consuming broader news updates. If you're not an equities trader by profession, then it can quickly become rather overwhelming, especially once you have built a considerable-sized investment portfolio.
Our Equities Trading team, backed by our independent research department is the ideal solution for said situation. Our clients receive access to exclusive investment opportunities, daily ASX research reports, our expert weekly outlook on the Australian markets and direct access to our equity traders.
Trading with Barclay Pearce Capital is about building long-term returns, trust, confidence and a mutually beneficial relationship.

Chief Investment Officer

Director of Trading

Equities Trader

Equities Trader

Equities Trader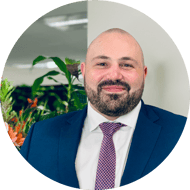 Trading with Barclay Pearce Capital ensures the needs of investors of all magnitudes are met by our highly skilled and attentive trading professionals.
~ Trent Primmer, Director of Trading, Barclay Pearce Capital.