ABSI - The importance of AGL's direction for Australians
Every Tuesday afternoon we publish a collection of topics and give our expert opinion about the Equity Markets.

---
Significant but unsurprising news yesterday with the announcement from AGL that they were shelving their demerger plans. What did surprise me was the resignation of the CEO, the Chairman, and two other directors. ABSI this week weighs in on how important the strategic direction of AGL is for east-coast Australians given its mantle as the largest generator of energy in the country.
AGL Energy Ltd (ASX:AGL) is an Aussie integrated energy giant with a diverse portfolio of base, peaking, and intermediate power generation plants from a range of sources from fossil fuels to renewable energy. According to the 2021 annual report, the Company has an energy generation capacity of almost 11GW, of which 85% comes from burning coal. As a result, AGL holds the Razzie of Australia's largest emitter of greenhouse gases, emitting 40,209,034 tonnes of CO2 as scope 1 emissions in 2021, according to data from the Clean Energy Regulator.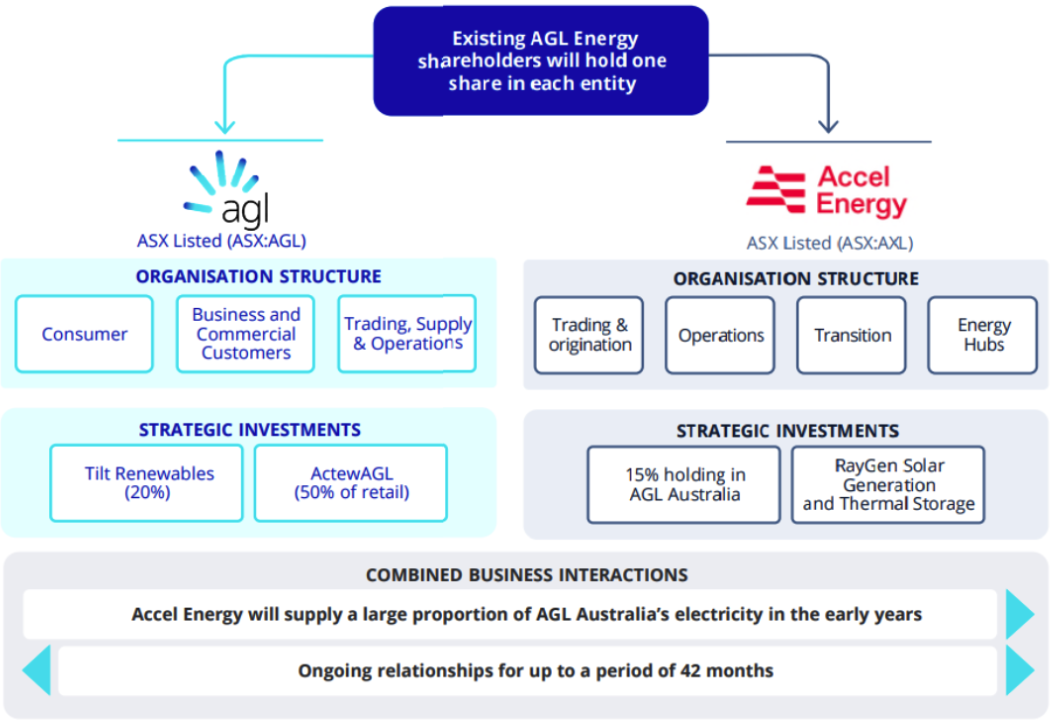 Source: AGL Investor Presentation
AGL also operates an energy retailing business operating under several brands, such as Power Direct and Click Energy. The proposed plan from the board was to effectively demerge the fossil fuel generation assets from the rest of the company in order to "unlock shareholder value". However, the plan hit the skids in early May when billionaire climate activist, Mike Cannon-Brookes, bought up an 11.28% stake, through his investment office Grok Ventures, in an effort to block the demerger citing that the result would prolong the asset life of the fossil fuel generators and impede Australia's quest for net-zero emissions.
The resulting carnage has seen the resignation of 4/8 directors including the Chairman, Peter Botten, and MD/CEO, Graeme Hunt, providing a clean slate from which bring forward a new strategy assumingly focussed on aggressive decarbonisation. In the new era, Grok Ventures has indicated a desire to have board representation as a proxy to push their agenda of accelerating the closure of fossil fuel generation assets. But this is all easier said than done.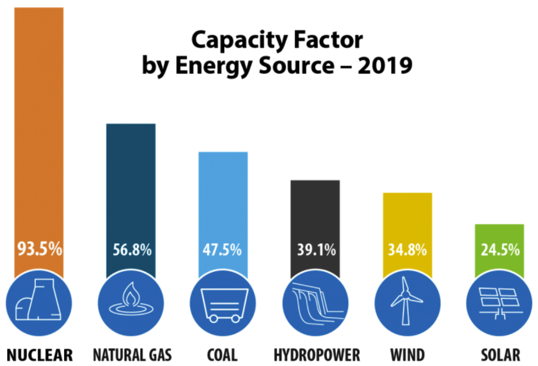 To put the task of transitioning AGL to 100% renewable we can do a quick back-of-envelope exercise. AGL fossil fuel assets total ~9,350MW, which generate ~40TWh of electricity on an annual basis. In Australia the average wind turbine has a capacity factor of ~35% while solar comes in at ~27%. If we assume a 3MW onshore wind turbine and a 400W solar panel, replacing AGL's energy assets would require at least 4,349 wind turbines or 42,279,723 solar panels; a cost in excess of A$20 billion. This doesn't even take into account the storage problem whereby peak solar energy is produced during the day, when energy consumption is at its lowest, and doesn't produce at all at nights when energy demand peaks. This is known as the Duck Curve.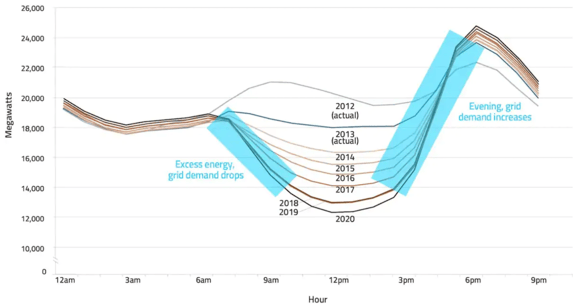 In my opinion, the focus for AGL moving forward shouldn't be on energy generation but on energy storage. We're moving into an era of decentralised energy, which will see a breakdown of energy oligopolies and into a more competitive environment whereby renewable energy is produced by hundreds of companies. The real challenge isn't generating enough renewable energy, it will be having access to that energy when it's required. Energy storage will come in the form of pumped hydro, "big batteries", and green hydrogen.
Energy is the foundation of every global economy. Without cheap, efficient, and, most importantly, reliable energy, a country is doomed to fail. The actions of Mike Cannon-Brookes are in the best interests of Earth but, if the transition to zero emissions isn't handled correctly, may not be in the best interests of Australia.
---
Coolabah Metals Limited - Initial Public Offering Live Now
---
We offer value-rich content to our BPC community of subscribers. If you're interested in the stock market, you will enjoy our exclusive mailing lists focused on all aspects of the market.
To receive our exclusive E-Newsletter, subscribe to 'As Barclay Sees It' now.